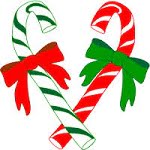 Good cheer has arrived at precisely the perfect moment.  You can really see it.  Record stock prices, stout economic growth, and a GOP tax reform bill to boot.  Has there ever been a more flawless week leading up to Christmas?
We can't think of one off hand.  And if we could, we wouldn't let it detract from the present merriment.  Like bellowing out the verses of Joy to the World at a Christmas Eve candlelight service, it sure feels magnificent – don't it?
The cocktail of record stock prices, robust GDP growth, and reforms to the tax code has the sweet warmth of a glass of spiked eggnog.  Not long ago, if you recall, a Dow Jones Industrial Average above 25,000 was impossible.  Yet somehow, in the blink of an eye, it has moved to just a peppermint stick shy of this momentous milestone – and we're all rich because of it.
So, too, the United States economy is now growing with the spry energy of Santa's elves. Continue reading →