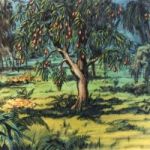 Has anyone given credit to the coronavirus for exposing the general folly of our time?  We've yet to find mention of it.  Not even on the web.  Here we shall do our part to give proper credit where credit is due.
Numerous stimulus proposals are currently being cooked up in Congress.  In an election year, with unemployment going vertical, now's the time to cash in on populist sentiments.  The three leading bills, for example, are the Automatic Boost to Communities (ABC) Act, the Emergency Money for the People Act, and the Monthly Economic Crisis Support Act.
With names like that, what's not to like?  The main ingredient for each proposal is a $2,000 monthly stimulus check.  The variance between the three is in duration and eligibility.
The ABC Act, which was introduced by Congresswomen Rashida Tlaib and Pramila Jayapal, is the most ambitious.  This act is centered on $2,000 monthly payments to all taxpayers – and their dependents – for a payment period that extends one year after the termination of the declared coronavirus emergency…whenever that may be. Continue reading →