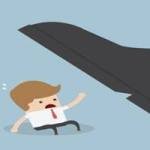 Anyone with half a brain knew there would be hell to pay for locking down the economy and simultaneously printing and spewing out trillions of dollars of confetti money.  The bill has finally come due.
Did you see the latest consumer price index (CPI) report?
According to the government bean counters consumer price inflation, as measured by the CPI, increased in September at an annual rate of 8.2 percent.  While this is down slightly from several months ago, the year-over-year increase in prices is still near a 40-year high.
Stock market investors celebrated the news like mindless idiots.  On Thursday, after the CPI report was released, the S&P 500 rallied more than 2.5 percent.  Perhaps stock market investors were elated the CPI wasn't even higher.
More important than the stock market is the debt market.  Following the CPI release, Treasury yields spiked up.  Bond investors know what's coming.  Specifically, more rate hikes from the Federal Reserve.  They sold accordingly.
Because as interest rates rise, bond prices fall.  This inverse relationship, which has been in existence since financial markets were invented, is wreaking havoc on debt investors.  The value of the paper they're holding is vaporizing in their hands. Continue reading →