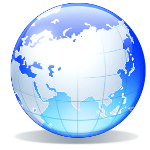 Things are not always as they may appear…
In 1939, a decade into the Great Depression, and the year Hitler's Blitzkrieg invaded Poland, investor sentiment had reached extreme pessimism.  Newspaper headlines provided daily confirmation the world was coming to an end.  And to a certain extent they were right.
The New York Times front page headline from September 1, 1939, shouted in all caps and italics:
GERMAN ARMY ATTACKS POLAND;
CITIES BOMBED, PORT BLOCKADED;
DANZIG IS ACCEPTED INTO REICH
Indeed, the prospects for acquiring and building wealth appeared bleak.  The unemployment rate in 1939 was at 17.2 percent.  Widespread bank runs had decimated people's savings and trust in financial institutions.  The most logical strategy at the time was to stuff your money in a mattress.
Many people did.  But not everyone… Continue reading →