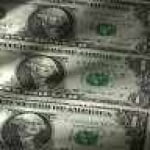 A rousing display of diversions this week assured the American populace was looking every which way but right under its collective nose.  Midterm elections.  White House spats with purveyors of fake news.  The forced resignation of Attorney General Sessions…
Sideshows like these, and many more, offered near limitless opportunities to focus on matters of insignificance.  Why stop to really understand what's behind a headline when hundreds of new headlines pop up by the minute?  Why bother to try and figure things out when real thinking is such an inconvenience?
What's more, the S&P 500 jumped nearly 3 percent between market open Monday and market close Thursday.  Clearly, the October mini-panic is now a distant memory.  At this rate, we'll all be rich off stocks by the New Year.
Yet while the mob stampeded from one distraction to the next, we remained focused on the real story: The outright pilfering of the nation's time, talent, and treasure.  This isn't the story that's readily presented by the headlines.  But it is readily evident for those willing to open their eyes and look around at the world before them. Continue reading →