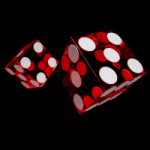 Bear markets take time.  They also provide countless occasions to lose money.  With each bounce comes an opportunity for investors to buy higher so they can later sell lower.
Major U.S. stock market indexes hit what is likely an interim bottom in the fall of 2022.  Since then, they've bounced with incredible vitality.  The bounce has brought new confidence to investors at what may end up being the worst possible time.
Many smart people have misconstrued the bear market rally – a sucker's rally – as the origins of a new bull market.  After January's stellar performance to start the New Year, calls of a bull market have come far and wide.
Maybe these bull market calls are right.  Maybe the stock market's selloff this week was merely a consolidation period.  And the major stock market indexes will soon charge past their all-time highs from over a year ago.  We're not so sure.
Billionaire investor Jeremy Grantham, and co-founder of the Boston-based money manager GMO, recently provided a well-reasoned assessment of where the stock market, as measured by the S&P 500, is headed. Continue reading →