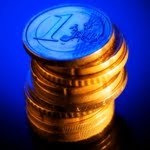 Today we begin with a fundamental question: What is money?
This, no doubt, is an important question.  And we ask it with clear intent and purpose.  Namely, we want to better understand how it's possible for America to rack up such a massive trade deficit with China.
America's trade deficit with China, in 2017 alone, was $375 billion.  That's a gap of over $31 billion a month – or $1 billion a day.  We believe having a better grasp on what money is will bring clarity to the nasty trade deficit that's motivating today's burgeoning trade war.
With respect to our initial inquiry we turn to Victorian economist William Stanley Jevons for edification.  In his 1875 work, Money and the Mechanism of Exchange, Jevons stated that money has four functions.  It's a medium of exchange, a common measure of value, a standard of value, and a store of value.
Many deficiencies with today's renditions of money, including the dollar, appear when applying these functions to the present system of floating exchange rates. Continue reading →