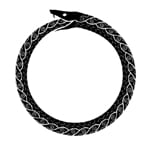 "This feels very sustainable." – Federal Reserve Chairman Jerome Powell, October 8, 2019
Under the Influence
Conflict and contradiction.  These were two of the main themes reverberating around the world of centralized monetary planning this week.
On Tuesday, for instance, a novel and contradictory central banker parlance – "reserve management purposes" – was birthed into existence by Fed Chair Jay Powell.  We'll have more on this later on.  But first, to best appreciate the contradiction, we must present the conflict.
Free of government intervention, the economy and financial markets would get along within a low standard deviation.  Extremes would appear from time to time.  But they would be quickly reconciled and balance would be restored within the normal distribution of the mean.
Free of government intervention, an agreeable stability would be maintained. Continue reading →