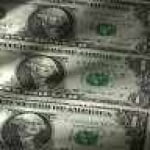 Fashion changes from one year to the next so fast it's best to ignore it.  Not only will you save money by not chasing the latest shiny object.  You'll also retain more of the most valuable commodity of all.  Your time.
Non-fungible tokens (NFTs), for example, were the popular new movement just a year or two ago.  Digital art, made by hipsters with names like Beeple, was going to make the world a richer, more stylish place.  Now only dorks and dweebs collect NFTs…and they do so in secret.
Similarly, just a couple of years ago Modern Monetary Theory (MMT) was all the rage.  But that was before rampant money printing triggered an official consumer price inflation rate, as measured by the consumer price index (CPI), of 9.1 percent.
Hindsight is always 20/20.  Yet, sometimes, foresight is 20/20 too.  In the case of MMT, practically everyone could see there would be hell to pay…even through broken spectacles.
The future consequences were crystal clear.  Printing up money and passing it out around town, thus entitling people to claims on goods and services without commensurate production, is fundamentally foolish, reckless, and outright suicidal.  Only academics and central bankers were blind to the arrival of today's inflation. Continue reading →