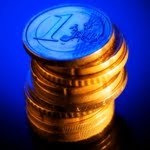 "Those who cannot remember the past are condemned to repeat it," remarked George Santayana over 100 years ago.  These words, as strung together in this sequence, certainly sound good.  But how to render them to actionable advice is less certain.
Aren't some facets of the past – like the floppy disk – not worth remembering?  And aren't others – like a first taste of romance – worth repeating…if only it were possible?
Where investing's concerned, remembering the past – and discerning what to make of it – can actually be a handicap.  Where does the past begin?  How does it influence the future?  How does one invest their capital accordingly?
These are today's questions.  What follows, with purpose and intent, is an attempt to scratch out an answer.  Where to begin?
Many investment gurus in the early 1980s were predicting the future while projecting the past.  After a decade of raging price inflation, the popular dogma was to pack one's portfolio with gold coins, fine art, and antiques.  This was the proven, surefire way to preserve one's hard earned wealth. Continue reading →