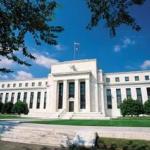 Dear Mr. Dudley,
Your recent remarks in the wake of last week's FOMC statement were notably unhelpful.
In particular, your excuses for further rate hikes to prevent crashing unemployment and rising inflation stunk of rotten eggs.
Crashing Unemployment
Quite frankly, crashing unemployment is a construct that's new to popular economic discourse, and a suspect one at that.
Years ago, prior to the nirvana of globalization, the potential for wage inflation stemming from full employment was the going concern.  Now that the official unemployment rate's just 4.3 percent, and wages are still down in the dumps, it appears the Fed has fabricated a new bugaboo to rally around.  What to make of it?
For starters, the Fed's unconventional monetary policy has successfully pushed the financial order completely out of the economy's orbit.  The once impossible is now commonplace. Continue reading →