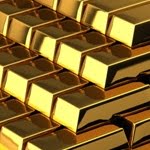 Amidst a backdrop of raging consumer price inflation something strange and unexpected is going on.  The U.S. dollar has become more valuable.  Not against goods and services.  But against foreign currencies.
For example, the U.S. dollar index, which is a measure of the value of the dollar relative to a basket of foreign currencies, recently crossed the 105 level.  This marks its highest level since December 2002.  Not since tech stocks were in full meltdown in 2002 has the dollar been so strong.
Without questions, the dollar's had quite a run.  The dollar index increased over 6 percent in 2021.  So far in 2022, it has already gained over 7 percent.  And, for the time being, and despite shortsighted dollar weaponization policies, the dollar is preserving its reserve currency status.
This week, the dollar index did retreat slightly…at market close Thursday (May 19) it stood at 102.91.  Maybe the dollar has peaked.  Or maybe this is just a period of consolidation before its springs upward. Continue reading →