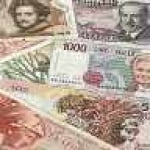 Slow Joe Biden's moving fast.  His parade of remarkable measures is marching in double time.  On Day 1 alone, the new President of the USA signed 15 executive orders and 2 executive agency directives.  Surely, he got writer's cramp.  Here's a partial summary of what all was covered…
By executive order, President Biden promises to save the environment by rejoining the Paris climate accord.  He also promises to weaken America's energy security by terminating the Keystone XL pipeline.
In addition, Biden's getting America mixed up with the World Health Organization again.  And to keep you safe, he's ordered one hundred days of masking.
Biden's a job creator too.  One of his orders established a position called the COVID-19 response coordinator.  We imagine the job has excellent benefits.
There's also good news if you can't pay your rent or mortgage.  Biden's extended the moratorium on evictions and foreclosures until March 31, possibly longer.  And if you can't pay back your student loans…no worries.  Biden's extended the hold on student loan payments until at least September 30. Continue reading →