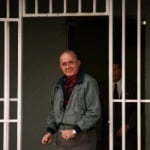 By now, anyone with half an inkling of awareness knows the Federal Reserve is in the brutal business of expropriation.  Arbitrarily creating or destroying money has the effect of creating or destroying claims to goods and services.
What we've witnessed over the last several decades is that increasing the supply of money first increases asset prices, and later increases consumer prices.  Conversely, decreasing the supply of money decreases asset prices, and, eventually, and often in concert with a recession, slows the rate of consumer price inflation.
Now, after the most radical credit creation binge in modern history, the Fed is in the early stages of a credit destruction purge.  On June 16, the Fed hiked the federal funds rate by 75 basis.  This was the Fed's most aggressive rate increase in nearly 28 years – since November 15, 1994.
How many fund managers remain who were in the business in 1994?  How many are navigating through uncharted waters?  Are they prepared to answer the margin call from hell? Continue reading →