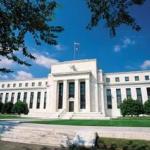 About the time the most trusted man in America, Walter Cronkite, signed off from the CBS Evening News for the last time, something momentous happened in the U.S. credit market.  Few people, apart from Bill Gross and A. Gary Shilling, understood what was going on.
Hindsight is always 20/20.  And looking at a chart of U.S. interest rates several decades later it all seems so obvious.  Specifically, that the rising part of the interest rate cycle peaked out in 1981.
This one thing, in essence, changed everything.  Over the next 39 years interest rates fell as mega-asset bubbles were puffed up and floated across the land.
The relationship between interest rates and asset prices isn't complicated.  Tight credit generally produces lower asset prices.  Loose credit generally produces higher asset prices.
When credit is cheap and plentiful, individuals and businesses increase their borrowing to buy assets they otherwise couldn't afford.  As cheap credit flows into various assets, it balloons their prices in kind. Continue reading →