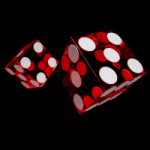 Managing risk.  Mitigating uncertainty.  Is attempting to crack this unsolvable puzzle all just a waste of time and energy?
The Popocatépetl volcano erupted last week.  It was an impressive sight.  Smoke and ash, in addition to 1,500-foot-high lava fountains, spewed from the volcano's conical, crater top.
El Popo, as the locals call it, is about 45 miles southeast of Mexico City.  Roughly 25 million people live within a 60-mile radius.
The eruption prompted the Mexican government to raise the warning level to "yellow phase three."  This means residents should be prepared to evacuate.
With a little luck, the volcanic activity will subside – for now.  In reality, there's no good way to evacuate 25 million people from a single area.
For example, when panicked residents attempted to flee Los Angeles during the 1992 riots the highways quickly grinded to a halt.  Enterprising vendors traversed the immobile onramps on foot, selling bottled water and canned soda pop at a hefty premium.
Thirsty evacuees had little choice.  They were trapped.  They had to pay up.  There was no way out of the LA Basin. Continue reading →