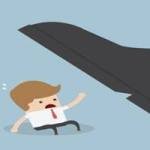 Did you know that the U.S. government has run a budget deficit in the month of October 70 times out of the past 70 fiscal years?
This notable fact was listed under the "Highlight" section of the Monthly Treasury Statement for receipts and outlays through October 31, 2023.  This month also happens to be the first month of the 2024 fiscal year.
Consistency is a virtue in many facets of life.  It is representative of reliability and integrity.  Dependable employees show up to work on time, rain or shine.  Reliable tenants always pay their rent on the first of the month, without fail.
Consistency can also be a serious defect.  For example, Richard Ramirez – the Night Stalker – was a consistent serial killer.  His reliability was deadly.
In this regard, running deficits in October 70 times out of 70 years is representative of extreme government failure.  That this ugly defect was listed as a highlight in the Treasury Statement is commendable. Continue reading →