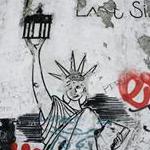 The Conference Board – a nonprofit think tank that delivers cutting edge research – recently published its latest Leading Economic Index (LEI) for the United States.  The findings were a giant bummer.  In December, the LEI dropped for the tenth consecutive month.
The LEI, if you're unfamiliar with it, consolidates various measures of economic activity, including credit, interest rate spreads, consumer expectations, building permits, new orders of goods and materials, and several other items, to assess which way the economic winds are blowing.  Over the past six months, the LEI has fallen by 4.2 percent.  This is the fastest six-month decline since the great coronavirus panic.
This week, the Bureau of Economic Analysis provided its advance estimate of Q4 U.S. gross domestic product (GDP).  For the final quarter of 2022, real GDP increased at an annual rate of 2.9 percent.
How could it be that GDP is expanding while the LEI is contracting? Continue reading →