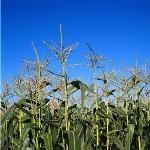 The latest iteration of the Russia-Ukraine war recently surpassed the 90 day marker.  And there's no foreseeable end in sight.
Henry Kissinger's counsel at the World Economic Forum this week that Ukraine give up territory to Russia is a nonstarter for Volodymyr Zelenskyy.  This war has only just beginning.
Do you remember what the fighting is for?  If so, you're one of few.
President Biden – the big guy – is entirely flummoxed.  This week, at the Quad summit in Japan, Biden remarked that the Russian war against Ukraine was "unprovoked."  Once again, a firm grasp of the facts is not one of Biden's strong suits.
Vladimir Putin, the invader, has over two decades of provocations he can point to.  According to declassified U.S., Soviet, German, British, and French documents posted on December 12, 2017, by the National Security Archive at George Washington University, the U.S. promised to not expand the North Atlantic Treaty Organization (NATO): Continue reading →