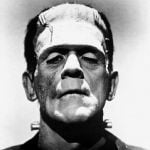 American businesses over the past decade have taken a most unsettling turn.  According to research from the Securities Industry and Financial Markets Association, as of November 2018, nonfinancial corporate debt has grown to more than $9.1 trillion.
What is the significance of $9.1 trillion?  And what are its looming repercussions?  Here, for your edification, we'll take a moment to properly characterize this number.
For one, nonfinancial corporate debt of $9.1 trillion is nearly half of real U.S. gross domestic product.  Hence, the realization of profits by private businesses has required a substantial accumulation of debt.  And this debt, like much of today's outstanding debt, is shaping up to be reckoned at the worst possible time.
Remember, corporate debt, where the debt is increasing faster than profits, is like a plucked tomato sitting on a store shelf.  It goes bad with little notice.  Frank Holmes, by way of Forbes, offers the grim particulars: Continue reading →