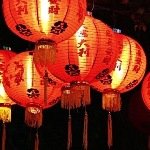 There are numerous explanations for just what in the heck is going on with the economy.  Some are good.  Many are bad.  Today we'll do our part to bring clarity to disorder…
Several backward looking economic fundamentals show all is well.  Third quarter gross domestic product increased at an annual rate of 3.5 percent.  And the unemployment rate, if you exclude something called discouraged workers, is just 3.7 percent – a near 50 year low.  By these metrics, the economy's never been better.
Still, it doesn't take much snooping around to uncover what's really going on.  For cracks in the economy's foundation are transforming from minor hairline fissures to full blown surface fractures at about double the rate that Imperial Valley mud volcanoes are consuming Union Pacific Railroad tracks.  These full blown surface fractures will further multiply as the planet approaches the next financial crisis.
At the moment, for example, the auto manufacturing and housing sectors are breaking down.  Last week, General Motors announced they plan to cut 14,000 jobs and close five factories.  What in the world's going on? Continue reading →