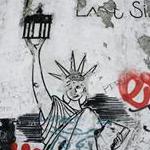 There are many falsehoods being perpetuated these days when it comes to money, financial markets, and the economy.  But when you cut the chaff, three related facts remain: Uncle Sam needs your money.  He needs a lot of your money.  And he needs it bad!
According to the Congressional Budget Office, the federal budget deficit for the first two months of fiscal year 2020 is $342 billion.  This amounts to $36 billion more than the deficit recorded during the same period last year.  At this rate, Washington's going to add over $1 trillion to the national debt in FY 2020.
Still, the figures from the CBO aren't all bad.  Revenues in October and November of 2019 were 3 percent higher than they were in October and November of 2018.  Regrettably, outlays for these two months were 6 percent higher in 2019 than they were in 2018.
Jacks and Jennets both know from experience that taking three steps forward and six steps back is an inefficient way to lose ground.  They also know that the longer this goes on the more ground you lose.  So, too, they know that the more ground you lose the harder it is to make up. Continue reading →