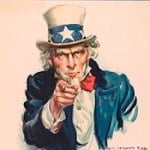 This week, while you were busy working, President Biden signed what he says is, "one of the most significant laws in our history."
It's called the Inflation Reduction Act (IRA) of 2022.  The name implies it will reduce inflation.  How pumping $750 billion into preferred sectors of the economy will reduce inflation is unclear.
But what is clear, and as confirmed by the Congressional Budget Office, is that the bill will force working-class Americans to pay an estimated $20 billion more in taxes over the next decade.
For the Biden administration, this is all part of its plan to consolidate power, push its socialist agenda, bury workers with crushing taxes, and destroy the middle class with soaring inflation.  The Build Back Better Act may have failed.  But the IRA, which cobbles together much of the trash from BBB, is now federal law.
We'll have more on this in just a moment.  But first, some context is in order.
Where to begin…
Money provides the means for trading available goods and services.  If a person wants to increase their portion of goods and services, they must first increase their productivity.  They can do this in one of two ways.  By working harder.  Or by working smarter. Continue reading →