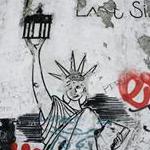 By now, anyone with half an inkling of curiosity about why prices and values don't add up has traced the divide back to the money itself.  It's not hard to see.
Asset prices, like houses and the major stock market indexes, have lost all visible connection with the underlying economy.  However, wage growth has stagnated; over the last 40 years low level wages have only increased by $0.32 per hour in real inflation adjusted terms.  Stocks and residential real estate, at the same time, have gone to the moon.
Even with the NASDAQ's 11.2 percent decline from its all-time closing high set on November 19, the index is still up over 110 percent from its March 2020 low.  What will it take for the NASDAQ to crash back to earth?
Something else that has gone to the moon is government debt.  In 1980, the national debt was $908 billion.  Today it's over $29.8 trillion.  That's an increase of over 3,181 percent.  Over this time, however, gross domestic product (GDP) has only increased 632 percent – from $2.86 trillion to $20.94 trillion. Continue reading →