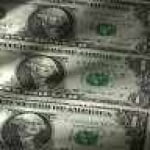 Every now and again, when a sense of doom falls suddenly upon them, the bulls turn to bears.  That is to say, they turn from buying stocks to selling.  What is it that prompts them to panic?  What turns emotions so quickly from greed to fear?
The answers to these questions come a dime a dozen.  You can certainly dream up answers that are at least as good as anything professional analysts put forward.  The most convincing answers, whether true or not, are often those tied to current events.
For example, on Monday stocks sold off.  The Dow Jones Industrial Average (DJIA) dropped 410 points.  The popular rationale was that stocks sold off because of gridlock in Congress over passing a new stimulus bill.  On Tuesday the DJIA was up 113 points.  Apparently, this was because stimulus talks were back on.
But that was before Wednesday, when the DJIA dropped 97 points because the imminent stimulus agreement was still imminent.  Then, on Thursday, the DJIA jumped 152 points because stimulus talks were getting warmer. Continue reading →