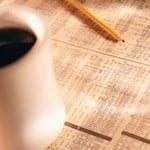 "How should I play that one, Bert?  Play it safe?  That's the way you always told me to play it: safe… play the percentage.  Well, here we go: fast and loose.  One ball, corner pocket.  Yeah, percentage players die broke, too, don't they, Bert?"
– Fast Eddie Felson, The Hustler
QT2 Master Plan
Stopping the excess is always much harder than starting it.  But sometimes it must be done.  And done all the way.  Half measures avail nothing.
On June 1, 2022, Fed Chair Jay Powell commenced Quantitative Tightening (QT) Part 2.  "Brace yourself," was the advice of JPMorgan Chase CEO, Jamie Dimon.  Were his banker cohorts listening?
The master plan for QT2 was for the Fed to reduce its holdings of Treasury notes and mortgage-backed securities by a combined $47.5 billion per month for the first three months (July thru August 2022).  Then, by September 2022, the Fed would start reducing its balance sheet by a total amount of $95 billion a month (i.e., $60 billion in Treasuries notes and $35 billion in mortgage-backed securities).
Wells Fargo Investment Institute took the Fed at its word and even projected that its balance sheet could shrink by almost $1.5 trillion by the end of 2023.  Taking it down to around $7.5 trillion. Continue reading →