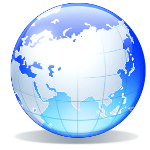 The impossible happened in the late-1970s.  Inflation and unemployment simultaneously went vertical.  Leading economists were baffled.  This contradicted their academic training.
The Phillips curve said there's an inverse relationship between inflation and unemployment.  When unemployment goes down, inflation goes up.  Conversely, when unemployment goes up, inflation goes down.
Economist William Phillips first sketched his curve using wage rates and unemployment data in the UK in the years 1861 to 1957.  The depiction of explicable order was impressive.  And it provided an economic model central planners could use to somehow optimize inflation and unemployment rates through economic intervention.
How could it be, in the late-1970s, that both inflation and unemployment went up in tandem?  According to the Phillips curve they were mutually exclusive.
In reality, the Phillips curve was elegant nonsense.  Like most elegant nonsense, it was right until the precise moment it was wrong. Continue reading →