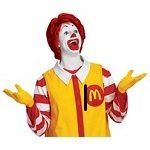 If you're concerned the economy may be slipping back into a recession…guess what?  We're already in one.
At least that's what Lakshman Achuthan, Co-Founder & Chief Operations Officer of Economic Cycle Research Institute (ECRI), told Bloomberg TV on Tuesday.
"What we said back in December was that the most likely start date for the recession would be in Q1 and if not then, by the middle of 2012.  I'm here to reaffirm that," said Achuthan.  "I think we're in a recession.  I think we're in a recession already.  As I said back there, it is very rare that you know you're going into recession when you're going into recession."
ECRI, if you didn't know, is the leading authority on business cycles.  According to The Economist Magazine in 2005, "ECRI is perhaps the only organization to give advance warning of each of the past three recessions; just as impressive, it has never issued a false alarm."  Through the years leading up to the Great Recession and to the present, ECRI claims to have furthered this track record of prescient forecasts.
Some may dispute ECRI's forecasting abilities.  Nonetheless, it sounds to us like Achutan may be onto something when he says, "I think we're in a recession."  But, if you're unconvinced, here's more evidence things are suboptimal out there…
"The Big M" and Juan Pollo
California cities, for example, are going bankrupt faster than southern European governments.  Two weeks ago Stockton filed for bankruptcy.  Then, last week, it was Mammoth Lakes' turn.  This week, rounding out the trifecta of three California city bankruptcies in three weeks, San Bernardino filed for chapter 9 bankruptcy.
San Bernardino, which is often referred to as the Detroit of Southern California, happens to be the place where the McDonald's brothers opened the first McDonald's fast-food restaurant in 1940.  Since then McDonald's has spread its San Bernardino born hamburgers the world over…serving around 68 million customers daily in 119 countries.
But, alas, San Bernardino hasn't enjoyed the immense growth McDonald's has.  Rather it has stagnated like the McDonald's brothers, who sold their business – and the McDonald's name – to Ray Kroc for $1 million apiece in 1961.  At the time, there's no way the McDonald's brothers could comprehend the consequences of their sale.
But they soon found out…as they were forced out of business when Kroc opened a new McDonald's across the street from their renamed "The Big M" restaurant.  The original McDonald's was later demolished and the site was sold to the Juan Pollo restaurant chain.
Strangely enough, at the site of the original McDonald's today, there's a neglected McDonald's museum that's run by Juan Pollo.  By some peculiar way, this exemplifies the City's decay.  What we mean is, over the last 50-years San Bernardino has followed the McDonald's brother's experience down a similar path, where the best and brightest take their ideas elsewhere and the leftovers remain to die.
The Wrath of Ray Kroc
By Tuesday night the City's debt burdens had become too great.  The City Council voted 4 to 2, with one abstention, to authorize bankruptcy filing.  Prior to the vote Councilwoman Wendy McCammack pointed out that the elimination of all government services, with the exception of the police department, would not be enough to balance the city's budget.
From what we gather, the city and its agencies carried $243 million of debt, including $48.6 million of taxable pension-obligation bonds.  We're curious to see if the lenders and former beneficiaries get stiffed unconditionally.  No doubt, other municipal bankruptcies will follow San Bernardino.
Some say it was declining tax revenues, resulting from drops in property tax receipts following the housing bust, to blame.  Others say it was insufficient cost-cutting by the city.  We don't dispute these obvious particulars…but we suspect there was something more sinister at work…
Arguably, it was Ray Kroc's wrath returning to the city to grind it down one last time.  "As long as you're green, you're growing.  As soon as you're ripe, you start to rot," once remarked Kroc.
Unfortunately, City officials couldn't reverse the rot after it set in years ago.  Perhaps now, following its debt repudiation, the city will finally plant new seeds of growth…
Yet then again, if you've been down Route 66 through the city center lately, this seems unlikely.
Sincerely,
MN Gordon
for Economic Prism
Return from The Wrath of Ray Kroc to Economic Prism