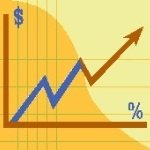 The rewards of being the President, these days, are few and far between.  Just ask President Trump.  The work hours are terrible, the pay is far less than that of a corporate CEO, and you're endlessly surrounded by shabby politicians.
What's more, the hand towels aboard Air Force One have the shoddy over washed roughness of those at a turnpike Motel 6.  But that's not the worst of it.
Any and all efforts to remake foreign policy to address the threats of the 21st century – not the 20th century – are undermined by the intelligence community with vehement efficiency.  Before you can say Jack Robinson, the leaky conduit to the mainstream media boils up the latest brouhaha to simmering pot.
Last week, for example, Trump had to fire his national security adviser for engaging in statesmanship with the Russians.  Then, after that, John McCain – a Class A ignoramus – went and kvetched about Trump's efforts from Europe.  Good grief!
With the exception of being a flatus odor judge, we can't think of a stinkier job than being the President of the United States.  Can you? Continue reading →