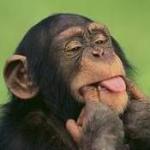 The world around us is a strange and wacky place.  Even so, it becomes ever stranger and wackier by the day.  Just when we think we've seen it all…something new appears and creeps us out.
For instance, have you seen Hillary Clinton's face lately?  Holy Toledo!  What a fright that is.  We can't quite tell what happened.  But whatever it is…its gawdawful.
Taking notice of the many absurdities out there is both the joy and misery of the objective observer.  One moment you're doubled over with laughter.  The next you're doubled over expelling your lunch with disgust.
Did you know the U.S government paid federal workers $400 million to do nothing?  No kidding, they really did.  In addition, the IRS provided $17.5 million in IRS tax relieve for brothels in Nevada.  There was also $1.23 million of federal money spent on apartments for deaf seniors…that can't be used by deaf seniors.
These examples straddle the line between the hilarious and the repugnant.  What type of world is it where $592,527 of taxpayer dollars is used to study why chimpanzees throw their poop at gawking zoo visitors?  Certainly this falls somewhere between a knee slapper and a fist pounder.
Price Fixing
But nowhere are the absurdities greater than the wacky and zany world of monetary policy.  In this screwball realm an unelected official, an unelected board of governors, and five presidents of regional banks are granted the unconditional authority to fix the price of the economy's most important commodity…its money.
These chosen ones get together about eight times a year and contemplate where the economy's been, where it is heading, and where they want it to be.  Then they set the price of money – its interest – with the goal of making the world more to their liking.  Sometimes they even create money from nothing and buy mortgages and treasury notes to further nudge things toward their desire.
But what really happens is they make a great big mess of things.  You see, there's no real way for the clever fellows at the Fed to know what rate to set interest at.  But the unyielding philosophy is that cheaper credit is better for the economy.
Perhaps, to a certain extent, this is so.  Cheaper credit stimulates more borrowing and spending.  This creates demand pushes up GDP.  But this isn't necessarily good for the economy.  Not if it's a boom supported on a foundation of false demand.
Moreover, it creates distortions.  Prices offer information.  They are signals to individuals and businesses that effect increases and decreases in supply and demand.  When these price signals are distorted too far you end up with bubbles and ultimately busts.
But, as far as absurdity goes, this isn't the half of it…
Fed policy in this era of enlightenment has evolved into an utterance worshiping financial system.  Wall Street and other financial institutions the world over hang their decisions on every word of each Fed statement.  The Fed may not be lowering rates now…but could they next month?  This is the oracle they are after.
Worshiping Utterances
This week the FOMC met to smith out their latest Fed statement.  In the days leading up to their announcement a preponderance of ink was spilled on just what the Fed would say.  Here's one example that crystalized the key phrase of the statement, which the masses wanted to know, down to two words…
"Since March," reports MarketWatch, "the Fed has promised that it intends to hold rates steady for a 'considerable time' after it stops buying bonds, now on track to end in October.
"For the markets, the two words are important because they are seen as code for when the Fed will hike rates — in June 2015 which is the consensus call, or earlier, in March.  The Fed has kept rates close to zero since December 2008.
"Bonds rallied on Tuesday, after Jon Hilsenrath, who covers the Fed for the Wall Street Journal, predicted that the Fed may keep the 'considerable time' pledge in the policy statement but qualify them.
"After his comments, the 10-year yield was down on the day at 2.57 percent.
"Bernard Baumohl, chief global economist at The Economic Outlook Group, thinks the Fed will scrap the 'considerable time' phrase next week on the way to the first rate hike in March.
"'We expect the Fed will begin to set the stage next week by signaling that its zero-bound interest rates policy will soon be history,' Baumohl said.
"Michael Hanson, chief economist at Bank of America Merrill Lynch, said his 'base case' is that the U.S. central bank does not change the language, but added it was 'a pretty close call.'
"The Fed knows dropping the language would be taken as a signal of a possible earlier rate hike, he noted.
'"I don't think they want to signal a change in policy,' Hanson said.
"Zach Pandl, a strategist with Columbia Management, said there was a 'significant risk' the Fed does away with the considerable time language.
"If they keep the wording, it 'shuts the door' on a March rate hike, he said.
'"By dropping the language, the Fed is leaving the option open [for a March move] but it is not making any guarantee,' he added.
"One reason that the language might survive is that finding compromise language to replace it could be tricky, said James Glassman, economist at J.P. Morgan Chase.
'"It is very hard to figure out language that both sides would agree on,' he said."
All this talk, you must agree, is absolutely absurd.  A stable money supply where interest rates are determined by willing borrowers and lenders on a free market would relieve us all of this madness.  It would also relieve the elite of a key power lever.
In the end, Yellen and her cohorts at the Fed left the "considerable time" phrase in their statement.  Shortly after, both the DOW and S&P 500 closed at record highs.  Surely, this will end in tears.
Sincerely,
MN Gordon
for Economic Prism
Return from Worshiping Utterances to Economic Prism