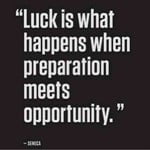 The annual company holiday party was held over the weekend at Clearman's Steak 'n Stein Inn.  As President and Founder, we were compelled to offer some anecdotes.  What follows is an extract of our irregular ramblings, including a major announcement…
Take a look around.  The Christmas season is here.  Some have been naughty.  Some have been nice.  Many have been both.
We gather here this evening in celebration and commiseration.  We've experienced both success and failure this year.  Unfortunately, for the ninth year running, our humble publishing business ended up on the failure side of the balance ledger.  Still, we persist.
In a purely business sense, success is defined by profits and losses.  Yet the value of an endeavor cannot always be measured by dollars and cents alone.  Indeed, we cannot discount the terrific thrill we receive for our labors and the hope and motivation that comes with creating something new.
Moreover, 2016 promises to be the year our business moves from the darkness of failure into the light of success.  We'll explain why, including some changes we'll be making, in just a moment.  First, however, some self-flagellating reflections…
Failing Slowly
When we were first starting out in 2006, the information publishing mahatmas said we should fail fast.  They told us to fling spaghetti at the wall to see what sticks.  This way we could quickly find out what works and what doesn't.
We understood what this meant, in concept.  The faster we failed the faster we could succeed.  But, in practice, we've never really been able to pull it off.  We're far too obstinate for that.  What we mean is we've been incapable of failing fast.
Instead, we've taken a different approach.  We've failed slowly.  In fact, we've failed so slowly we often can't tell we're failing at all.  What we can tell, however, is that we aren't succeeding.  That's abundantly clear.
Nonetheless, 2015 has been our biggest breakthrough year ever.  Though this isn't saying much…and for most it would hardly be marginal.  But for us it has marked a profound milestone in our business.
Although we've been failing slowly all these years, we've still been failing all the same.  We've slowly tried different things and slowly discovered again and again what doesn't work.  What's more, until this year we still hadn't discovered a darn thing that did work.
So it was with good intentions of helping our readers, and with hope, promise, and great anticipation we wrote and published Economic Collapse Investing.  Although it hasn't been a homerun, or even a triple or double, it has been our first and only base hit.  We've made 108 sales since February.
When Preparation Meets Opportunity
"Luck is what happens when preparation meets opportunity," once remarked the Roman Stoic philosopher, Lucius Annaeus Seneca, sometime around AD 50.  After years of preparation our endeavors have ever so slightly slipped to within luck's nexus.  Hence, after endlessly grasping for something – anything – to hold on to, we've finally lucked into the finger hold we've needed to pull up from.
Our next reach up is to release an updated, 2016 edition of Economic Collapse Investing.  Along with this, we'll be publishing a monthly, subscription newsletter at a nominal fee – probably $3 per month.  The objective of the new subscription newsletter will be to keep the ideas in Economic Collapse Investing current, and to ferret out new opportunities for accumulating wealth each month.
No doubt, the decade ahead will be the most tumultuous experienced in living memory.  Yet it will also be one of great opportunity.  Significant fortunes will be made by those willing to go against the status quo.  Stay tuned for more details, including how to obtain your charter member subscription, in the very near future.
Lastly, to help expedite bringing this to fruition, starting the first week of January, the publication schedule for the Economic Prism E-Newsletter will be tapered back to weekly.  Publication day will be on Friday.
In the meantime, we'll continue to get after it each day with the stubborn determination of a pack mule.  We'll also continue to greet our failures with a smile.  Most victories we've had have come from persistence and perseverance.  Why not grit our teeth and take the setbacks with a grin and smirk?
Thank you for joining us on the journey.
Sincerely,
MN Gordon
for Economic Prism
Return from When Preparation Meets Opportunity to Economic Prism