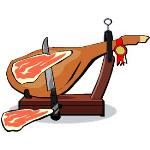 Several cracks in what was thought to be a granite foundation supporting the stock market were revealed last week.  The S&P 500 fell 2.67 percent between weeks open and close.  For the month of July, the S&P 500 finished down 1.63 percent…its first monthly loss since January.
Many reasons were given for the selloff.  The Argentine debt saga, the joint US and EU sanctions on Russia, and the prospect the Fed will raise rates were some of the most popular.  Here at the Economic Prism we have some reservations…these developments should have hardly been a surprise for investors.
Rather, we believe stocks fell for a much simpler reason.  We believe they fell because that's what they must do.  Remember, the stock market goes up…and it also goes down.
After going up without interruption for the last five and a half years it is long overdue for the downside.  How much downside?  No one really knows.
But it will likely be much, much more than a couple percentage points.  "History doesn't repeat itself, but it does rhyme," goes the quote often attributed to Mark Twain.  Thus, today we'll pause a moment to look to the past for some clues and inklings to the future…
A 38 Percent Average Decline
"Over the past 45 years, the stock market has lost more than 20 percent each time three warning signs flashed simultaneously," noted Mark Hulbert at MarketWatch.  "After a selloff this past week dragged the Dow Jones Industrial Average into negative territory for the year, it's worth noting that all three are flashing today."
"The signals are excessive levels of bullish enthusiasm; significant overvaluation, based on measures like price/earnings ratios; and extreme divergences in the performances of different market sectors.  They have gone off in unison six times since 1970, according to Hayes Martin, president of Market Extremes, an investment consulting firm in New York whose research focus is major market turning points.
"The S&P 500's average subsequent decline on those earlier occasions was 38 percent, with the smallest drop at 22 percent.  A bear market is considered a selloff of at least 20 percent, with bull markets defined as rallies of at least 20 percent.
"In fact, no bear market has occurred without these three signs flashing at the same time.  Once they do, the average length of time to the beginning of a decline is about one month, according to Martin."
To repeat, there's an average decline of 38 percent following the combination of these three signals.  By our rough calculation, that would put the S&P 500 at about 1,230.  Yet stocks could fall much further…
This Bull Market is Cooked
Given the extent and duration of the recent run up it seems logical the subsequent drop will be above average.  In addition, when the flow of gas the Fed's pumped into financial markets sputters or reverses, stocks could quickly cascade down.  What's more, there are other historical signals pointing to an impending decline.
For example, "Mark Cook, a veteran investor included in Jack Schwager's best-selling book, 'Stock Market Wizards,' and the winner of the 1992 U.S. Investing Championship with a 563 percent return, believes the U.S. market is in trouble," reported another MarketWatch article.
"The primary indicator that Cook uses is the 'Cook Cumulative Tick,' a proprietary measure he created in 1986 that uses the NYSE Tick in conjunction with stock prices.  His indicator alerted him to the 1987, 2000, and 2007 crashes.  The indicator also helped to identify the beginning of a bull market in the first quarter of April 2009, when the CCT unexpectedly went up, turning Cook into a bull.
"What does Cook see now?
'"There have been only two instances when the NYSE Tick and stock prices diverged radically, and that was in the first quarter of 2000 and the third quarter of 2007.  The third time was April of 2014,' Cook says.  In simple terms, as stock prices have gone higher, the NYSE Tick has moved lower.  This divergence is an extremely negative signal, which is why Cook believes the market is losing energy.  In fact, the Tick is showing a bear market."
In other words, according to Cook's Cumulative Tick, this bull market is cooked.  Make of it what you will.  But while you're at it…you may want to book some gains too.  The market's delightful levitation over the last half decade won't last forever.  Bull markets never do.
Sincerely,
MN Gordon
for Economic Prism
Return from This Bull Market is Cooked to Economic Prism