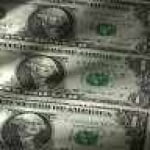 "Sell in May and go away," goes the old Wall Street adage.  The general rule is to sell stocks on May 1, hold cash through the summer and into the fall, and then re-enter the stock market on Halloween Day.  This certainly has a right ring to it…May and away even rhyme.  But what if it has a wrong outcome?
"Waiting until May Day runs the risk of selling at the same time that a large number of other investors are doing the same," notes Mark Hulbert of Hulbert Financial Digest.  Perhaps the right time to sell isn't May after all.  Maybe it's better to front run the trend and sell in April.  But how can we be sure?
"Fortunately, we have real-world data on two attempts to get a jump start on the 'sell in May and go away' pattern.  The first is the 'Almanac Investor Newsletter,' edited by Jeffrey Hirsch, and the other is Sy Harding's 'Street Smart Report.'
"Both pursue surprisingly similar modifications to this basic seasonal pattern.  Each relies on a technical indicator known as MACD to pinpoint the precise day on which they enter and exit the market.  (MACD is a short-term momentum indicator, standing for moving average convergence divergence.)  The Hulbert Financial Digest has track records for both market timers' modifications of this seasonal pattern dating to mid-2002, nearly 13 years ago."
Over this period, what did Hulbert find when he crunched the numbers?  He found that Sy Harding's approach resulted in a 9.2 percent annualized return while Hirsch's approach resulted in an 8 percent annualized return.  These both beat the pure "sell in May and go away" approach, which returned 7.9 percent over this period.  Buying and holding – never selling – over this time resulted in an annualized return of 7.7 percent.
Running Out of Steam
The market's bipolar disorder, including the DOWs wild triple digit swings on Monday and Tuesday, may be a signal to sell stocks sooner rather than later.  Dramatic up and down swings usually indicate a market with more room to fall than to rise.  Time shall tell.
Time shall also tell what's going on with the U.S. economy.  After a six year recovery that has felt more like a slow motion trip through the meat grinder, 2015 was supposed to a big growth year.  Falling gas prices and declining unemployment were supposed to boost consumption and push GDP growth to a sustained level above 4 percent.
What's going on?  GDP dropped to 2.2 percent in the fourth quarter of 2014.  The initial GDP estimate for the first quarter of this year won't be available until April 29, but there are reasons to believe it'll be weak.
Manufacturing is slowing.  Consumer spending is soft.  Plus, while the oil price decline may have had something to do with overproduction, it may also have something to do with declining demand.  For in addition to oil prices, base metals have gotten crushed.
Nickle, for instance, is skidding along a six year low.  Aluminum and zinc are also down.  Maybe it's just a coincidence.  Or maybe the lackluster recovery is running out of steam.
The Best Time to Squirrel Away Some Nuts
At any rate, the stock market is moving erratically about.  The economy appears to be slowing down.  The bull market's been running long for over six years and is moving into a seasonally weak period.  Doesn't it seem about time for the stock market to roll over?
Then what?  The economy's warts and marks will not be covered up by record stock prices.  Similarly, policy makers will no longer be able to hide the ill effects of their credit market interventions.
When the economy slips, the debts and investments made with expectation of higher growth become unserviceable.  Unemployment rises.  Bankruptcies stack up.
Certainly, it isn't clear what direction things will go.  Perhaps there will be another boost to GDP.  Or the economy will muddle along for a while longer.  But given the current circumstances it is also very possible there will be a great big crash.
The best time to squirrel away some nuts for winter is long before the first ice storm arrives.  Indeed, we can't think of a better time to stock pile some cash than now.  Not just in your bank account…in your mattress too.  You'll be glad you did.  Especially when you can use the cash to scoop up the big bargains following the crash.
Sincerely,
MN Gordon
for Economic Prism
Return from The Best Time to Squirrel Away Some Nuts to Economic Prism