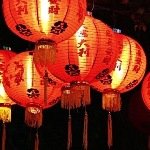 There are numerous explanations for just what in the heck is going on with the economy.  Some are good.  Many are bad.  Today we'll do our part to bring clarity to disorder…
Several backward looking economic fundamentals show all is well.  Third quarter gross domestic product increased at an annual rate of 3.5 percent.  And the unemployment rate, if you exclude something called discouraged workers, is just 3.7 percent – a near 50 year low.  By these metrics, the economy's never been better.
Still, it doesn't take much snooping around to uncover what's really going on.  For cracks in the economy's foundation are transforming from minor hairline fissures to full blown surface fractures at about double the rate that Imperial Valley mud volcanoes are consuming Union Pacific Railroad tracks.  These full blown surface fractures will further multiply as the planet approaches the next financial crisis.
At the moment, for example, the auto manufacturing and housing sectors are breaking down.  Last week, General Motors announced they plan to cut 14,000 jobs and close five factories.  What in the world's going on?
We suspect that General Motors' present failings have something to do with the fact that they aren't very good at making cars.  Do you own a General Motors car?  Do you know anyone who owns a General Motors car?  We don't either.
The housing market also appears to be cracking up.  Existing and new home sales are on the decline.  Similarly, the pace of home price appreciation has declined for six straight months.  Soon enough, actual home prices will be in decline too.
Auto manufacturing and housing are both canaries in a poorly ventilated coal mine.  In particular, these two sectors are very sensitive to credit costs.  A moderate rise in interest rates and they keel over.  No doubt, there are many debt encumbered corporations that are one or two quarterly earnings reports from also slumping over.
How Not to MAGA
After being subjected to nearly a decade of the Fed's low interest rate fabrications, something remarkable has happened.  The economy's reconfigured itself in an abnormal way.  Hence, the Fed's efforts to normalize interest rates without triggering a massive cascade of debt defaults is proving impossible.
Of course, further rate hikes, which would purge the rottenness from the system, would ultimately put the economy on a sounder footing.  Yet this is politically impossible.  President Trump's made it loud and clear to Fed Chair Jay Powell that he wants low interest rates and high asset prices.  Not the reverse.
Decades of extreme Fed intervention into credit markets are what created today's instabilities and vast wealth disparities.  Does Trump understand that low interest rates and high asset prices are at odds with his promise to MAGA?
What's more, the Fed's massive credit creation scheme bears the primary responsibility for accelerating globalization and China's rise over the last several decades.  Where did American consumers get the endless supply of credit to consume all the made in China goods?
Recognition of the extent and magnitude to which the Fed's cheap credit distorted the global economy would require honest thought and contemplation.  Renouncing, as opposed to demanding, further credit expansions would require sacrifice.  These are not Trump's strong suits.
Instead, he wants simple answers to complex problems.  And he has hacks like Peter Navarro yapping in his ear about the marvels of trade tariffs.  That, somehow, the act of cutting off one's head to cure a headache, would solve America's embarrassing trade deficit with China. 
Trade tariffs are precisely how not to MAGA.  Maybe Trump knows this.  And maybe Trump knows what he's doing.  Without question, table pounding and chest beating have served him well throughout his career.  So has making outlandish and grandiose claims.
But where all this current bluster will lead is to a place that's utterly foreign to Trump…
Paper Lanterns
President Trump and his cohorts recently met with the Group of 20 nations in Buenos Aries, Argentina.  This included a Saturday night dinner with the President of China, Xi Jinping.  The supposed discourse at hand was the escalating trade war between the two countries.
Unfortunately, a joint statement wasn't issued following dessert.  This subsequently led to an enormous hubbub.  First, there was word of a 90-day truce on the imposition of new trade tariffs.  Then Trump tweeted something about China agreeing to buy lots of American made stuff.  Thus, stocks went on a fabulous binge on Monday; the Dow Jones Industrial Average gobbled up over 287 points.
Then China, if we remember correct, contradicted the supposed 90-daytruce.  Hence, on Tuesday, the Dow Jones Industrial Average purged 799 points.  After that we lost track of the latest rumors of what was actually discussed, as none of it made much sense.
For all we know, the dinner's discussion was a friendly exchange of tips and tricks for using big data to assign social credit scores to citizens…and how to reprimand and restrict people for behavior deemed uncouth.  Perhaps, following the main course, the conversation devolved to a braggadocio give-and-take of locker room talk.
What we do know is that no real progress was made towards a trade agreement.  What we also know is that no real trade agreement, other than window dressing, will ever be reached between China and the United States.  Here's why…
Negotiating with China is completely different than negotiating with New York contractors or the mayor's office.  No middle ground can be reached because no middle ground exists.  What Trump is up against is outside the realm of the art of the deal.
For example, paper lanterns have been used in China since the early days of the Han Dynasty…roughly a century and a half before Jesus of Nazareth turned water into wine.  Yet no one really knows the history or origin of paper lanterns.  What is their purpose?  What do they represent?  Are they aesthetically pleasing?
No one knows.  And no one cares.  But day after day, millennia after millennia, the people hang their paper lanterns all the same.  Paper lanterns, in essence, are draped across outdoor markets and alleyways for no apparent reason. 
Such vagaries have been interwoven into the fabric of Chinese culture for several millennia or more.  These vagaries are implicit to negotiating with Xi Jinping.
Hence, the only thing Trump's trade negotiations will achieve is paper lanterns.  A little window dressing that the stock market can feel good about for a day or two…before a technology cold war –or worse – stands the global market place on its collective head.
Long paper lanterns.  Short everything else.
Sincerely,
MN Gordon
for Economic Prism
Return from Paper Lanterns to Economic Prism