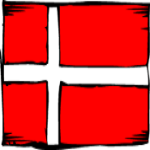 "Velkommen til Solvang!" greeted the cheerful woman behind the counter at Birkholm's Bakery & Cafe on Sunday morning.  We had just made the drive with our wife and kids up Highway 101 and were eager to sink our teeth into a fresh baked Danish kringle.
The Santa Ynez Valley, though just several hours north of Los Angeles by car, is a world apart…both in attitude and ambiance.  The further north you travel the less likely it is that the driver next to you gives you the middle finger as they blow in front of you.  Tensions subside.  Breathing slows.
Somewhere between Woodland Hills and Ventura you can physically feel a change come over you.  The frenetic energy dissipates from a floodwater torrent to a meandering stream.  By Santa Barbara it's a tranquil murmur.  Upon dropping over the Santa Ynez Mountains any lingering memories of the sea of concrete left behind are pleasantly replaced with a sea of vineyards.
Solvang, which is Danish for sunny fields, is a disorienting delight.  How is it that a small Danish village, where pickled herring and red cabbage are more common than hamburgers and tacos, came to be in a California coastal valley?
No doubt, these are the sorts of perplexities that make life unpredictable and agreeable…
An Experience Less Ordinary
From what we gather, a feeble Denmark economy during the second half of the 19th century compelled about 10 percent of Danes to leave their home country for the United States.  Most Danish settlers found their way to Minnesota, Iowa, South Dakota, Nebraska, and Illinois.  However, a small group continued west to establish a colony with milder winters.
The Danish-American Colony Company founded Solvang in 1911 and a small town quickly came to inhabit the area.  Over the years, Solvang has preserved its Danish character, architecture, and gastronomic fare.  The unique setting, and the abundance of surrounding vineyards and wineries, attracts visitors and day trippers in search of an experience less ordinary.
Making our way down Copenhagen Street we were interleaved with a dense throng of sightseers.  A vibrant tourism economy was pulsating around us.  The shops were full, the eateries where packed, and the sweet smells of Danish chocolates and pastries filled the air.
At The Olde World Clocks and Music Boxes we admired the intricate cuckoo clocks hand carved out of Linden wood from the Black Forest of Germany.  We strolled past the hungry crowd gathered outside Paula's Pancake House.  We even saw a rugged looking biker peering at an assortment of quartz crystals at one of the specialty shops.
Naturally, he was making his way over to the Vintage Motorcycle Museum.
Our Trip to Sunny Fields
The sun was warm and shining bright.  The air was pleasantly crisp.  What's more, the heavy hand of Washington and Sacramento were not readily visible among this valley hamlet.
No one that we noticed seemed to care that the Federal Reserve's systematically destroying the currency.  No one let California's 7.5 percent sales tax stand in the way of their purchases.  The $1 trillion in outstanding student load debt wasn't a factor…nor was the $211 trillion fiscal gap.
As far as we could tell, no one gave much a thought to whether the DOW is finally rolling over or if it's just catching its breath before rocketing to 16,000.  Should you buy the dip?  Quite frankly, no one at Denmark in California cared.
So, too, no one much cared that the yield on the 10 Year Treasury Note's back over 2 percent.  Nor did anyone seem to give a rip that gold's holding below $1,400 per ounce…or that the Japanese Nikkei 225 keeps barfing on itself.
Obviously, for investors, these latest happenings are important.  Certainly, we'll be following and covering them over the days, week, and months ahead.  But, for now, we'll leave it all alone.  Our trip to Sunny Fields reminds us that sometimes less information is better.
Sincerely,
MN Gordon
for Economic Prism
Return from Our Trip to Sunny Fields to Economic Prism