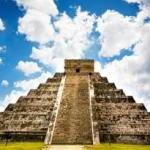 There's an endearing quality to a steadfast rooster call at the crack of dawn when overheard from a warm country farmhouse.  There's a reassuring charm that comes with the committed gallinaceous greeting of daybreak that's particularly suited to a rural ambiance.  The allure of a morning cock-a-doodle-doo somehow falls flat in all other settings.
Early this morning we suffered a rude awakening from brash, dedicated rooster crowing.  The calls, however, weren't emanating from a barnyard henhouse.  Rather, they came from rooftop chicken coops sitting atop the staggered flats of a highly urbanized Mexico City borough.
To be exact, we are presently at Calle Norte 86, in Colonia La Malinche, of the Gustavo A. Madero borough, of the Distrito Federal (Mexico City).  What it is we're doing here is less exact.  Still, we've narrowed it down to two main intents.
First, we're visiting numerous in-laws – and several outlaws – who live here.  Second, we're conducting field research on your behalf.  Specifically, we're investigating the chronic effects of what happens when a government spends too much borrowed money, and then attempts to lighten its debt burden by inflating its currency.
Certainly, there's adequate documentation on the subject.  But here at the Economic Prism we're after something more.  Mainly, we're after empirical, firsthand experience of the sort of future that over a half century of financial mismanagement is methodically bringing to the United States.
A Downright Disgrace
Several weeks ago, in an article titled Adventures in Currency Debasement, we briefly chronicled the rise and fall of the "Mexican Miracle" economy.  Our endeavor was short and to the point: What happened?  Why?  And what it wrought?
Our friend Pater Tenebrarum, of Acting Man, is a far more accomplished economist and independent analyst than we'll ever be.  In this respect, Pater was kind enough to add annotated charts and images to our article to more fully capture the demise of Mexico's economy.  You can access his improved version here.
One of the insights documented in the article is that less than 100-years ago, when both dollar and peso coins were comprised of silver, the exchange rate was real simple.  Based on their silver content, two pesos equaled one dollar.  These days, as both pesos and dollars are mere paper promissory notes, their exchange rate and overall value are far different.
Today it takes about 19.56 pesos to buy one dollar.  As you can see, the Mexican government has been less upright in managing its currency than the U.S. government has over the last 100-years.  But when you use silver as the measuring stick, the picture changes…
In the 1920s it took about $1.29 to buy an ounce of silver.  Today it takes $17.75 to buy an ounce of silver.  This means silver presently costs 1,276-percent more in dollar terms than it did in the 1920s.  This also means the U.S. Treasury, with aid from the Federal Reserve, has done an abysmal job managing the dollar.
In pesos, however, it's a downright disgrace.  In 1922, it took 2.58 pesos to buy an ounce of silver.  Today an ounce of silver costs 347.19 pesos.  Astonishingly, in peso terms, silver now costs 13,356-percent more than it did in the 1920s.
The Mexican government's success in vaporizing its currency over the decades has led to many unintended consequences.  Namely, it has successfully vaporized the country's middle class.  This is one of the tradeoffs of deficit spending based government stimulus that politicians fail to mention when promising free lunches.
Since mid-2013 the peso has fallen nearly 50 percent against the dollar.  This trend initially accelerated after the election of President Trump.  Over the last month or so, the carnage has subsided.  Still, we suspect lasting damage has been done.
Off the Beaten Path in Mesoamerica
Next week, if all goes well, we'll share some of our high level observations.  In the meantime, we'll be investigating the insides and outsides of this megacity, conducting our research as we go.  So far our wanderings have taken us far off the beaten path – though our efforts are not without merit.
Yesterday, for example, we made a short trip to the small pueblo of Tepoztlán, roughly 80 kilometers south of Mexico City.  There we visited Tío Carlos (our mother-in-law's brother); a man with unique capabilities.
Tío Carlos has never taken a medical course or formally studied medicine.  Certainly, he can't perform open heart surgery.  We don't know if he can even use popsicle sticks to set a broken finger.  But to the entire pueblo he's El Doctor.
When someone fears their body has been overtaken by evil spirits they visit El Doctor for "Limpia" – spiritual cleansing.  With no more than a raw egg he's able to transfer negative energy from a person's body to the egg.  We were told the egg acts as a sponge in this process.
This all sounds a little crazy, we know.  But, apparently, these healings have been taking place in Mesoamerica since pre-Columbian times; much longer than central banking's been around.
We doubt Tío Carlos knows much, if anything, about central banking.  Though we're certain he fully appreciates that, within his lifetime, his country's bank notes have been transmuted to toilet paper.
As far as we can tell, while a bit crazy sounding, Limpias are generally harmless.  Central banking, on the other hand, is categorically insane.  What's more, it's utterly destructive too.
Sincerely,
MN Gordon
for Economic Prism
Return from Off the Beaten Path in Mesoamerica to Economic Prism