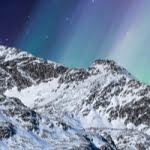 "We had seen God in his splendors, heard the text that Nature renders.  We had reached the naked soul of men." — Ernest Shackleton
One Essential Insight
Welcome to 2021!
The New Year's edition of the Economic Prism is a place of wild conjecture.  This is where we squint our eyes and peer out 12 months through our proprietary prism and report back what we discover.
Make no mistake, 2021 will be the year where everything under the sun happens precisely as it should.  Some good.  Some bad.  Each day shall unfold before you with reciprocal imbalance.  You can bet your bottom dollar on it.  But what else?
Will gold top $3,000 per ounce?  Will bitcoin hit $100K?  What about the S&P 500, the yield on the 10-Year Treasury note, and the price of oil?
Will collateralized loan obligations (CLO) be roiled by mass corporate defaults?  Will Walmart run out of toilet paper?  Are we fated for complete social distortion?  Did WWIII just commence in the South China Sea?
The answers to these questions we're leaving to you this year.  Trust your gut.
After a dismal 2020, and with Joe Biden returning to the White House, we're eschewing predictions of the 12 months before us.  Why bother?  The Fed's already said it will leave interest rates near zero through 2023.
Instead, we're doing something different.  With humility and modesty we've zeroed in on one essential insight.  Our objective is to provide you something of practical value; something that'll help you navigate through the 2021 unknown.
Suckers, Chumps, and Fools
As context, those counting on government stimulus or relief payments to keep shoes on their feet and food in their bellies are going to be lacking.  Indeed, many already are.  But as disappointment has slipped to disenchantment something remarkable has happened.  The populace has made ever greater demands for the government to do something.
In the midst of this, America's fake news media recites the story of the national struggle with delicate and excruciating regularity.  They frame all happenings from the locus of the two party political system.  Any diverging views are carefully sifted out.  What's reported is only what the story script editors allow to pass through their single micron particulate filters.
We are told a never ending Marxian tale of the evil rich exploiting the noble poor.  We're offered story after story with arduous focus applied to gradations of skin color, fractions of ethnicities, and the virtues of non-binary gender designations.  Political correctness condescends any exceptions with forceful rigor.  Step out of line and you're brutally cancelled.
Even worse, we're told the individual must submit to the greater good of the collective.  That what's yours is theirs.  Those who object are cast as selfish lowlifes.  Thus, we must hunker down so that we may bend the curve.
On top of that, the goal of hard work and paying one's way in life has been reduced to a game for suckers.  Stealth taxation through currency debasement has turned workers into chumps.  Small business owners who believe in doing things themselves have been made out for fools.
But what's the alternative?  Being crippled by dependency like everyone else?
By this, we firmly stand amongst suckers, chumps, and fools.  Because suckers, chumps, and fools stand for freedom and independence.  They want no part of endless government.  They downright refuse it.
Moreover, in the face of today's assaults on liberty, suckers, chumps, and fools have come to embody the human spirit.  And the human spirit, as we understand it, will triumph or die trying.  Here's what we mean…
The Human Spirit Writ Large
Henry Worsley should have called it quits.  His hero, early 20th century Antarctic explorer Ernest Shackleton, did.  In 1909, Shackleton and three companions went closer to the South Pole than anyone had previously gone.  But at 97 nautical miles away, and with death knocking at their door, they retreated.
"A live donkey is better than a dead lion, isn't it?", Shackleton later asked his wife.
Exactly 100 year later, Worsley and two companions achieved what Shackleton couldn't.  In 2009, they trekked on foot, and without assistance, to precisely 90 degrees south – where all lines of longitude converge.  And they lived to tell about it.
Several year later Worsley did it again.  This time with a different crew and by a different route.  This made Worsley the first person to trace the two classic routes to the South Pole.
Yet these polar expedition successes were only just warmups.  In late-2015 Worsley was at it again.  This time he'd be traversing across the entirety of Antarctica.  Shackleton had attempted and failed this endeavor 100 years prior.
What's more, the challenge set by Worsley – a solo expedition – was much greater than Shackleton's.  David Grann, in his article The White of Darkness, detailed the excursion:
"On November 13, 2015, [Worsley] set out from the coast of Antarctica, hoping to achieve what his hero, Ernest Shackleton, had failed to do a century earlier: to trek on foot from one side of the continent to the other.  The journey, which would pass through the South Pole, was more than a thousand miles, and would traverse what is arguably the most brutal environment in the world.  
"And, whereas Shackleton had been part of a large expedition, Worsley, who was fifty-five, was crossing alone and unsupported: no food caches had been deposited along the route to help him forestall starvation, and he had to haul all his provisions on a sled, without the assistance of dogs or a sail.  Nobody had attempted this feat before."
How to Triumph in 2021 or Die Trying
After the first week, and about 70 nautical miles in, everything began to go wrong.  Worsley was first pinned down by a white out.  Then he trudged through a blinding dust bowl of ice.
Then another white out.  More "white darkness."  A slog through murk as "thick as clotted cream."  Then "the mother of all storms."  And an uphill trudge against a fusillade of ice pellets.
On January 2, Worsley somehow reached the South Pole.  But, by then, his body was shutting down.  His legs were "stick thin and arms puny."  His Achilles tendons were swollen.  He'd broken off his front tooth gnawing on a frozen protein bar.  And he was suffering shooting pains from deep within.
Worsley's days were a "combination of eating, bending, driving, tying, pushing, bracing, draining, swearing, pausing and despairing."  Yet he persevered.  He continued on.  Step by step.  Trudging 15 hours a day through white darkness.  At elevations of 9,000 feet.  All alone.  Attack, attack, attack.  Worsley was the human spirit writ large.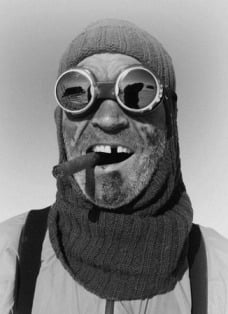 Henry Worsley – The Human Spirit Writ Large
The choice for Worsley was always triumph or death.  And in the pursuit of triumph he pushed his fate past the point of no return.  On January 19 he scribbled in his diary: "Very desperate … slipping away … stomach … took painkillers."  His body was eating itself.
On January 22nd, after seventy-one days and a trek of nearly 800 nautical miles, and only about 100 nautical miles from achieving his cross continental destination, Worsley aborted.  Using his satellite phone he called for rescue.
Alas, by the time he reached a hospital in southern Chile it was too late.  Bacterial peritonitis, an infection of the thin tissue that lines the inner wall of the abdomen, had taken over.  First his liver failed.  Then his kidney.
Worsley died on January 24, 2016.
In the opening lines of Shackleton's, The Heart of the Antarctic, an account of his doomed attempt to reach the South Pole in 1909, he remarked:
"Men go out into the void spaces of the world for various reasons. Some are actuated simply by a love of adventure, some have the keen thirst for scientific knowledge, and others again are drawn away from the trodden paths by the 'lure of little voices,' the mysterious fascination of the unknown."
May you face the 2021 unknown with the human spirit of Worsley.  May you triumph or die trying.
Sincerely,
MN Gordon
for Economic Prism
Return from How to Triumph in 2021 or Die Trying to Economic Prism