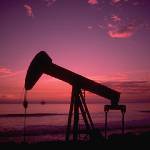 Republican leaders are up in arms.  House Speaker John Boehner calls it "nuts".  Senate Minority Leader Mitch McConnell said it's a "lose-lose proposition".
No, we're not referring to President Obama's gum chewing faux pas at the D-Day anniversary in Normandy France.  We're referring to something much, much more absurd.  That's right.  We're talking about Obama's latest attempt to control the world…with your money.
If you didn't hear, last week Environmental Protection Agency Administrator, and Obama appointee, Gina McCarthy signed a new Clean Air Act Proposal to reduce greenhouse gas emissions by a third of 2005 levels by 2030.  "These new standards are going to help us leave our children a safer and more stable world," explained President Obama.
Here we'll pause to offer a modest proposal.  To counteract the deleterious effects of greenhouse gases we suggest putting millions of ice cubes in the ocean and having everyone open their windows and blast the air condition to cool the atmosphere.  Sounds ridiculous, right?
Well, so does the EPA proposal to cut greenhouse gas emissions…especially when the globe is cooling – not warming.  Yes, we know.  Global "warming" isn't the great boogeyman it once was.  Global "climate change" is the new bugaboo to watch out for.
Thus we'll return back to the new EPA proposal…
The Trend Continues
The main way to achieve the EPA's proposed carbon emissions reductions is to reduce the number of coal fueled power plants.  For the coal mining industry, this presents a great big challenge.  Though it's nothing new from what the coal industry's been up against.
Here at the Economic Prism we brought this to your attention last fall in the article, What You Need to Know about What's Going on with Natural Gas.  At the time we noted that going forward natural gas would make up a greater percentage of U.S. electricity generation.
Mainly, we citied two reasons: New EPA emissions guidelines for coal fired power plants taking effect in 2015 and new innovations in hydraulic fracking methods that have unlocked an abundance cheap natural gas.  You can see, with respect to the new EPA emissions guidelines, Obama's war on coal has been going on for some time.
Moreover, the shift to natural gas for electricity generation continues a trend that's been in place for over a decade.  Over the last 10 years coal's share of U.S. energy production has fallen from over 50 percent to about 37 percent.  Conversely, natural gas's share has increased from 18 percent to 30 percent.  Look for this trend to continue.
Also, in addition to the fact that natural gas burns much cleaner than coal, it's now being produced in abundance.  This wasn't the case very long ago.  If you recall, just a few years back obtaining gas from shale was generally thought to be impractical.  But how things change…
How to Profit from Obama's War on Coal
The U.S. Energy Information Administration projects that by 2035 shale gas production will rise to 13.6 trillion cubic feet, representing nearly half of all U.S. natural gas production.  Taken alone, it seems the abundance of natural gas would keep prices down for years to come.  But there are other factors at work effecting price.
For, in addition to the shift in domestic electricity generation from coal to natural gas, the new found abundance of cheap natural gas has opened up export opportunities.  Recently, the Department of Energy has approved several natural gas export permits and has numerous applications under review.
Obviously, the move to natural gas exports offers many interesting prospects for investing.  Similarly, we don't know how Obama's war on coal will impact U.S. electricity prices.  But we do know there will be significant changes taking place as more and more electricity generation transitions over from coal to gas fuel.
How to best invest and profit from the changes are what we are after.  Awhile back we sharpened our pencils and sifted through the details to bring you some ideas to consider.  If you happened to miss it, you can access a copy here.
Over the coming months we intend to revisit our findings and, perhaps, uncover new ones.  We'll certainly keep you posted on what we come up with.
Sincerely,
MN Gordon
for Economic Prism
Return from How to Profit from Obama's War on Coal to Economic Prism