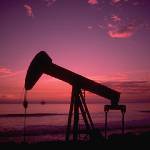 Here's a notable factoid for you.  Americans now pay 42 percent more for electricity than they did just 10 years ago.  This trend appears to be accelerating too…
According to the Bureau of Labor Statistics (BLS), the price of electricity hit a record for the month of October.  This marked the 11th consecutive month where the average price of electricity hit or matched the record level for that month.  Moreover, the last 10 successive months have each notched record levels for their respective months.
Specifically, the average price of electricity was 13.2 cents per kilowatt hour (KWH), up from 12.8 cents in October 2012.  Ten years ago, in October 2003, the average price of electricity was just 9.3 cent per KWH.  You can view average price data for electricity, and other items, at the BLS Consumer Price Index-Average Price Data site.
What's interesting, however, is that these increases in electricity prices are moving in the opposite direction of most other prices.  Somehow electricity prices are going up while overall prices are flat or going down.  Here's what we mean…
The October CPI, reported last Wednesday, showed prices for all items dropped 0.1 percent for the month.  And over the last 12 months, prices for all items increased just 1.0 percent.  However, electricity prices have gone up 3 percent over the last 12 months…even faster than medical care services.
A Brief Review of Electricity Generation by Fuel Type and Cost
What's going on?  Why are electricity prices rising faster than everything else?  The answer, unfortunately, isn't all that clear.
The three main factors for electricity costs are generation, transmission and distribution.  Generation costs, of course, are the cost for power creation.  While transmission and distribution costs, are the cost to construct and operate transmission lines and distribution networks.
Because transmission and distribution costs can vary across regions, depending on capital infrastructure build out programs, maintenance of aging infrastructure, and the need for new infrastructure, let's consider generation costs only.  Based on the U.S. Energy Information Administration's (EIA) Levelized Cost of New Generation Resources in the Annual Energy Outlook 2013, the U.S. average levelized fuel costs per kilowatt hour for plants entering service in 2018 are as follows:
– Conventional Coal: $0.100
– Conventional Natural Gas: $0.067
– Advanced Nuclear: $0.108
– Hydro: $0.0903
– Biomass: $0.111
– Geothermal: $0.089
– Wind: $0.086
– Solar PV: $0.144
As you can see, natural gas is by far the cheapest.
In this context, take a quick look at the fuel breakdown, according to the EIA for 2012, for U.S. electricity generation:
– Coal: 37 percent
– Natural Gas: 30 percent
– Nuclear: 19 percent
– Hydro: 7 percent
– Biomass: 1.42 percent
– Geothermal: 0.41 percent
– Wind: 3.46 percent
– Solar: 0.11 percent
What to make of it?
Going forward we expect natural gas to make up a greater percentage of the U.S. electricity generation portfolio.  We expect this for four reasons:
(1). New EPA emissions guidelines for coal fired power plants take effect in 2015; (2). New innovations in hydraulic fracking methods have unlocked an abundance of cheap natural gas and natural gas burns much cleaner than coal; (3). Additional nuclear generation is undesirable following the Fukushima nuclear disaster; and, (4) Other energy sources, including renewables, are insufficient to meet demand.
The last two reasons we mentioned don't require much discussion.  Thus we'll focus our attention on the first two.
What You Need to Know about What's Going on with Natural Gas
With respect to coal, new carbon emissions laws are essentially phasing coal out as a fuel source for domestic electricity generation.  The new EPA rules, which take effect in 2015, require coal fueled power plants to emit no more than 1,100 pounds of carbon dioxide per megawatt hour.  The current average for U.S. coal plants is about 1,700 pounds of carbon dioxide per megawatt hour.
To comply with the new EPA rules, about $1 billion would be added to the cost of fitting new carbon reduction systems to existing power plants.  Overall, by 2015, achieving mandated reductions is anticipated to cost the coal industry almost $100 billion.  So rather than pay the expense of retrofitting existing coal fueled power plants to meet compliance standards, many power plants will be converted from coal to natural gas.
The shift to natural gas for electricity generation continues a trend that's been in place for over a decade.  In fact, over the last 10 years coal's share of U.S. energy production has fallen from over 50 percent to about 37 percent.  Conversely, natural gas's share has increased from 18 percent to 30 percent.
Natural gas burns much cleaner than coal.  Also, new innovations in hydraulic fracking methods over the last several years have tapped an abundance of cheap natural gas.  EIA projects that by 2035 shale gas production will rise to 13.6 trillion cubic feet, representing nearly half of all U.S. natural gas production.
Plus, in addition to the shift in domestic electricity generation from coal to natural gas, the newfound abundance of cheap natural gas has opened up export opportunities.  Recently, the Department of Energy has approved several natural gas export permits and has numerous applications under review.  No doubt, the move to natural gas exports offers many interesting prospects for investing.
We don't know how this will impact U.S. electricity prices.  But we do know there will be significant changes taking place associated with retooling electricity generation from coal to gas fuel and increased exports.  How to best invest to profit from the changes are what we are after.
Perhaps the early, easy, and highest risk money's already been made from shale wildcatting.  Nonetheless, there are plenty of worthy opportunities still out there for collecting handsome profits.  We're in the midst of researching them for you and will keep you apprised of our findings.
In the meantime, our friend Marin Katusa is all over it.  Click here for his latest.
Sincerely,
MN Gordon
for Economic Prism
Return from What You Need to Know about What's Going on with Natural Gas to Economic Prism