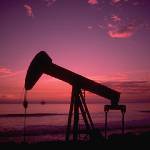 Could This Be the Next Bakken?
By Marin Katusa, Chief Energy Investment Strategist
Everyone is looking to make the "Big Score" in the resource sector—that one special discovery that is not just elephant- but brontosaurus-size: big enough to put you into the annals of resource exploration and make fortunes for your investors.
Everyone knows that investing in the junior resource sector can be dangerous.  In fact, there are few investments where the odds are so high that they will fail and you will lose your money.
But when you do find the "Big Score," it can be a life-altering experience.
There's actually a book with that title, The Big Score.  It's a book about Doug Casey's good friend and Casey Explorers' League Honoree, Robert Friedland, and it details the legendary Voisey's Bay nickel discovery.  If you can get your hands on it, I recommend you read it.
Robert's company, Diamond Fields, was exploring for diamonds in Africa.  The book tells the story how the company accidentally stumbled upon one of the largest nickel discoveries in Canada, handing early investors in the company massive gains… up to 200 times their investment.
Here's a little fact that isn't in the book and is only known to the players involved: All of those early, private-placement investors only made their "Big Score" in Diamond Fields because Robert Friedland got them to agree to lock up their shares for double the amount required by the exchange at the time.  The result was that these early investors couldn't sell… and so they rode the stock all the way up and made much more.
Luck?  They say you need to be good to be lucky.
I've been lucky thus far in my career with investments in companies like Cuadrilla, Africa Oil, Copper Mountain, BlackPearl, and Reservoir Capital, but I've also had my fair share of disasters.
Here is my biggest losing bet to date.
How You Can be Right and Wrong at the Same Time
At the Casey Research Summit in September 2009, I was the appointed moderator of our Energy Panel, which consisted of serial mine-finders Ross Beaty and Lukas Lundin, legendary resource investors Rick Rule and Doug Casey, and Bob Bishop, editor of the famed Gold Mining Stock Report.
The hottest topic in the energy world at the time was "green energy."  Obama was hot, and renewable energy, according to the Gospel of Obama, was going to save America and then the world.
This was a heavyweight panel—about as good as it gets at any resource investment conference in the world—and I was doing my best to keep up with these guys.  I was throwing tough questions at Rick, Ross, and Lukas, and without flinching, they came up with answers on the spot, with 500 high-net-worth investors and fund managers watching them in the audience.
So, after 45 minutes of interviewing the panel members, I invited the audience to ask questions—something we always do at Casey Summits.  The first question turned out to cause quite a stir.
The question: "Marin, we've heard Rick and Ross' take on geothermal energy, but you being the numbers guy, what's your opinion on geothermal?"
My response: "Who am I to disagree with Rick and Ross, considering their net worth is an order of magnitude higher than mine?  But I think that within 6-12 months, you'll be able to buy these geothermal stocks at 50 percent less than they are trading now.  At that time, they will be a great buy."
I remember the look on Ross' face when I said that.  (In hindsight, I realize it was either really brave or really stupid of me to say such a thing with the main cheerleaders of geothermal sitting right in front of me.)
Bob Bishop, looking flustered, leaned into the microphone.  "Marin, you're showing your age.  I can guarantee you will not see Magma Energy trade at anywhere near those prices."
"Bob," I replied, "with all due respect, now that you used the guarantee, I know it will happen."  And the roaring debate went on from there.
After the Summit, one of the largest brokers in the business, a power broker who deals with Rick, Lukas, and Ross, called me up.  "Are you <expletive> nuts?  How can you say that about Ross' geothermal company?  It will never go down to that price."  (Did I mention that I took a lot of heat because of that comment?)
So I called it right initially in the geothermal sector, but then I still lost my shirt.  How in the world did that happen?
As my good friend Miles Thompson, chairman of Reservoir Minerals, said: "Marin, your mistake was you were right, and you jumped in."
On paper, the geothermal sector looked unbelievably cheap and the valuations did hit my own valuation metrics, so I dove in head first.  Unfortunately, the geothermal companies did not deliver the results the engineers had projected in the technical reports, and the stocks took a major beating.  In the Casey Energy Report, we lost 83 percent on Ram Power and 64 percent on Ross Beaty's Alterra Power (former Magma Energy).  We closed out Nevada Geothermal with a small 1.8 percent gain.
From my perspective, the only thing geothermal energy produced for me was a horrible experience and a scar on the portfolio.  That humbling experience taught me to use technical reports written by third-party consulting firms with a grain of salt, and to avoid management teams that haven't succeeded in developing the projects they've gone after.
Such is the junior resource sector: You can't win them all, but the important part is to have more winners than losers.  Thankfully, I've had that benefit.
One of My Greatest Successes: Cuadrilla Resources
When I came across Cuadrilla, the company was nothing more than an idea, dreamed up by a couple of very smart geologists who had more brilliant ideas than money.  Alongside my subscribers, at the same price as my subscribers, I ended up becoming one of the largest shareholders of the company.
Here is an interesting story about the early days of Cuadrilla.  In late 2007, at the request of the Cuadrilla management team, I was asked to get the power brokers of the junior resource sector in one room together.  After the management team gave a very detailed presentation regarding the company's potential, the brokers looked baffled.  Unconventional shale oil and gas exploration was still in its early days—nowhere near as popular as it is today—and the brokers had no clue what it meant.
Years later, Cuadrilla drilled up one of the largest onshore gas discoveries in Europe in the last decade.  The company became a huge success, and I'm happy to report that now those smart geologists have as much money as they have brilliant ideas.
I was the first in the business to publish a research report and recommendation on Africa Oil.  My only mistake was that I sold it too early, but it was still a very large win.
It has taken me years to find another company with Cuadrilla- and Africa Oil-type potential, but it has finally happened.
Is This the Next Bakken?
Right now, I have my eyes on a company that I believe has the potential to exceed both Africa Oil and Cuadrilla in terms of its explosive upside… because I think it found "the next Bakken."
Is there risk?  Of course.  Could I lose my money?  You bet.  But the upside significantly outweighs the downside.
This small-cap company has quietly assembled a several-million-acre concession in a region far more promising for the production of oil and gas than even the legendary Bakken shale formation, which holds between 7.4 and 20 billion barrels of recoverable oil.
Many of the company's top executives have personally invested millions of dollars to fund the current drill program.  I always take it as a good sign when a company's management believes so strongly in what it's doing that it puts its money where its mouth is.  Case in point: Just two months ago, one director of the company bought 200,000 shares at market price.
If the well that is now being drilled brings the results management—and we here at Casey Research—are expecting, the company could deliver outsized gains for its shareholders, maybe for years on end.  We should find out by next week.
So far it's virtually unknown, and no analysts are covering it—yet it's potentially sitting on billions of dollars and will get worldwide attention if its success compares to Cuadrilla and Africa Oil's.
And If I am right about this company and its main project, this time I won't sell too early.
Click here to find out more about "the next Bakken."
Sincerely,
Marin Katusa
for Economic Prism
[Editor's Note: Until 2005, the Bakken had been largely written off as uneconomic.  Then leapfrogging advances in horizontal drilling technologies changed everything, triggering a land rush that made multimillionaires out of landowners and explorers.  Take Harold Hamm, for example.  The founder and CEO of Continental Resources (CRL), Hamm, as Forbes magazine puts it, "is responsible for cracking the code of the Bakken."  Discover the next Bakken Now, before everyone else, and make your personal fortune in the process.]
Return from Could This Be the Next Bakken? to Economic Prism