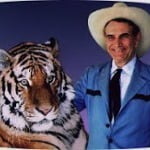 Today we continue our search for clarity in the muddy waters of economics.  We want to know what will happen tomorrow…today.  Moreover, we want to consider how to use our estimations of the future to our advantage.
One way to go about it is to hold a licked index finger up to the wind to see which direction things are blowing.  Headwinds are bad.  Tailwinds are good.  Another obvious way is to look to the past and project out into the future.
Neither of these techniques will do much good for predicting the unexpected – nonlinear – occurrences.  Asset diversification and strategic guesstimations are paramount for managing risk and targeting rare opportunities when things go haywire.  Based on what our gut tells us, once again, things are about to go haywire.
In fact, economic data reports already have gone haywire.  One says the economy is improving.  Another says the economy is stagnating.
Which one is right?  Which one is wrong?  Here's an example of what we mean…
Average Consumers vs. the Pros
Consumers appear to be worried about rising interest rates.  At least that's what Friday's consumer sentiment report said…
"The Thomson Reuters/University of Michigan's preliminary reading on the overall index of consumer sentiment fell to 76.8 in September, the lowest since April," reported CNBC. "That was below August's 82.1 and the 82.0 reading economists had expected this month.
"Survey director Richard Curtin attributed the decline to 'growing concerns that higher interest rates will diminish the pace of economic growth as well as job gains.'"
Sounds pretty gloomy to us.  However, on the same day as the weak consumer sentiment report, The Economic Cycle Research Institute, a New York-based independent forecasting group, announced its Weekly Leading Index rose to 132.3 in the week ended September 6, up from 131.5.  This was the highest index reading in nearly three and a half years.
See what we mean?  The average consumer believes things are diminishing.  Yet the pros think things are improving.  We'll have more to say on this contradiction over the weeks to come.
But today we won't ponder it any further.  Rather we'll close with several words on a guy who dared to dream big and went about it with gusto…
Cal Worthington RIP
Car dealer and ad man Cal Worthington died last week.  He was 92 years old.  So, too, died one of the final remnants of California's golden era…when eccentrics and delusionals ruled the land.  We doubt we'll ever see a man in a suit and a cowboy hat driving a golf cart with a tiger – his dog spot – next to him while pitching his new line of Fords – all with a jingle set to the tune of when you're happy and you know it clap your hands.
"If you need a better car, go see Cal.
For the best deal by far, go see Cal.
If you want your payments low, if you want to save some dough,
Go see Cal, go see Cal, go see Cal."
Cal Worthington was a real American rags to riches story – California style.  He dropped out of school at age 13 to work on a road gang as a water boy.  Then, after enlisting in the Army Air Corps in 1942, he flew 29 bombing missions over Germany during World War II.  After that, Cal made is way out to Los Angeles…where he bought his first car lot on Slauson Avenue in Huntington Park for $2,600.
No doubt, Cal was good at selling cars.  Certainly he knew how to make a deal.  But it was how he went about it that earned him fame and fortune.
One part huckster, one part genius, and one part tenacious, Cal Worthington relentlessly bombarded California television viewers with ridiculous ads for over 60-years.  "I will stand upon my head until my ears are turning red to make a deal," said Cal while standing on his head on the hood of a car in one early commercial.
At the peak of his empire Cal had 29 car dealerships from San Diego to Anchorage.  He'd sold off most of his kingdom in recent years.  But he still had his flagship Ford dealership in Long Beach.
We drove past it on our way home from work last Wednesday night.  The digital billboard featured a grinning Cal Worthington wearing his characteristic cowboy hat.  RIP was written across the bottom.  Unquestionably, something will be forever missing from late night television commercials…
"If your axle is a-saggin', go see Cal.
Maybe you need a station wagon, go see Cal.
If your wife has started naggin', and your tail pipe is a-draggin'
Go see Cal, go see Cal, go see Cal."
RIP
Sincerely,
MN Gordon
for Economic Prism
Return from Cal Worthington RIP to Economic Prism