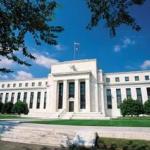 The popular economic theme being reported by the popular press still remains.  That the economy is grinding higher.  That growth is improving, albeit slowly.  That blue skies are just over the horizon.
Naturally we have some misgivings.  As far as we can tell, business is not humming along.  Earnings are stagnant.  Profits are slim.  Moreover, corporate reductions in force (RIFs) are being executed with the imprecise targeting of a sledge hammer.  Even Google's laying off staff.
Most notably, if the economy were improving there'd be demand for raw materials and new construction equipment to fabricate it into stuff.  This doesn't appear to be the case at the moment.
Earlier this week, for example, Caterpillar CEO Doug Oberhelman remarked that, "Economic weakness throughout much of the world persists and, as a result, most of our [Caterpillar's] end markets remain challenged.  In North America, the market has an abundance of used construction equipment, rail customers have a substantial number Continue reading →