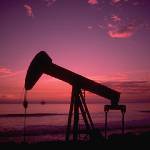 Oil prices are holding above $106 per barrel.  What gives?  Wasn't all the oil fracking supposed to increase production and decrease price?
So far, part of this equation has come to be.  In fact, the Energy Information Administration's weekly report, for the week ending July 5, shows the U.S. produced 7.4 million barrels per day.  That's up 18.4 percent from just one year ago.  What's more, it's the highest level for U.S. domestic oil production in over 21 years.
So even though the price of oil remains stubbornly high, the combination of increased domestic production and increased energy efficiency is having many positive benefits for the country…
"The increase of oil production in the U.S. is reversely driving down the amount of foreign oil the country is importing from OPEC countries because the fuel is less needed," explains The Daily Beast.
"Meanwhile, the U.S. is reducing its use of oil—thanks to more efficient vehicles, less driving, the use of natural gas as a transport fuel, and greater investments in renewable energy.  Total liquid fuel consumption in the U.S. declined by 2.1 percent in 2012, according to the EIA, and is expected to rise by less than 1 percent in 2013.
"And that means the U.S. needs to import less oil—especially from OPEC countries."
No doubt, greater U.S. energy independence is an incredible boon.  Still, we want to know when the price will come down…
Other Factors at Work
From what we gather, production is increasing and demand is decreasing.  Shouldn't this be a recipe for falling prices?  Regrettably, there are other factors at work.
According to Bloomberg, oil inventories are down and speculators are seizing the moment…and bidding up prices…
"West Texas Intermediate crude climbed on speculation that U.S. inventories will keep declining after the largest two-week drop in at least three decades.
"Futures advanced 1 percent today and 2.6 percent this week.  Inventories slid 20.2 million barrels to 373.9 million in the two weeks ended July 5, the Energy Information Administration reported July 10.  WTI has moved into backwardation, with futures closest to expiration more expensive than those for later delivery, removing the financial incentive to hold supplies.  WTI also gained as corporate earnings topped analysts' estimates."
Unfortunately, the trend of declining stockpiles and strong seasonal demand will likely continue for a while longer…
Your Summer Tax Increase
'"The fundamentals are very bullish,' said John Kilduff, a partner at Again Capital LLC, a New York hedge fund that focuses on energy.  'The inventory drop was very big and we saw some strong demand.  Next week's report should show an additional decline in supplies."'
Obviously, high oil prices are not bullish for the economy.  Eventually economic growth will be hindered.  Moreover, high oil prices will lead to rising consumer price inflation.
Gas prices, for instance, are on the rise.  When we checked AAA's Daily Fuel Gauge Report on Sunday, we noticed that the national average price of regular gasoline had increased to $3.60 per gallon from $3.47 the week before.  In addition, that's up 6.2 percent from the average price of $3.39 per gallon just one year ago.
Then, as the knee bone's connected to the thigh bone and the thigh bone's connected to the hip bone, rising gas prices pushed wholesale inflation up in June by the largest amount in nine months.  As reported by the Labor Department on Friday, wholesale prices increased 0.8 percent in June…the biggest gain since last September.
But gas prices didn't really start running up until July.  If this keeps up, July price inflation could really jump.  But, ultimately, rising gas prices mean more than rising price inflation.  Rising gas prices eventually result in a reduction to economic growth.
You see, higher gas prices, in general, act like a tax increase on household budgets.  While most households can't cut back very much on their gas consumption, they can respond by cutting back on other spending.
The end result is that when gas prices rise overall consumer spending declines.  And less spending means slower economic growth.  We suppose tomorrow's headlines will say something to that effect.
Sincerely,
MN Gordon
for Economic Prism
Return from Your Summer Tax Increase to Economic Prism