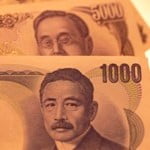 Things are melting up – and melting down – the world over.  What's more, summer's only just begun.  While Americans were dreaming of block parties and beach bashes as they punched out for the Independence Day holiday Wednesday afternoon, Cairo was under military coup.
Tanks and troops took to the streets.  Soon after, as the sun set on the Egyptian capital, the sun also set on Mohamed Morsi's presidency.  After that fireworks filled the sky.
What does it mean…exactly, who knows?  One headline says the turmoil in Egypt is what pushed oil above $102.  Sounds like as good a reason as any.
Markets were closed in the United States yesterday.  So we looked further east for dots to connect.  In Japan, we noticed stocks are melting up again.  After crashing 20 percent from mid-May to mid-June, the Nikkei 225 has run back up 12 percent.  What to make of it?
Was the selloff overblown?  Will the new run-up last?
These are the sorts of unknowns that must be considered under Abenomics.
Taking Abenomics to the Next Level
If you recall, Shinzo Abe, Japan's prime minister, has pushed for extremely loose monetary policy since taking control of the Nation's high office in December 2012.  More exactly, Abe has pushed for aggressive monetary easing (i.e. money printing) and a weak yen.  He believes these economic policies, which are being called "Abenomics", will boost exports and pull Japan's economy out of a two decade slump.
Now, it appears, Abenomics may get what it needs to be taken to the next level…
"Campaigning for the July 21 parliamentary election began across Japan on Thursday, with opinion polls forecasting major gains for Prime Minister Shinzo Abe and his economic revival plan," reports The New York Times.
"At stake in the election are half of the seats in the upper house of Parliament, where his main opponents, the Democratic Party, now have control.  Mr. Abe's conservative governing party, the Liberal Democrats, soundly defeated the Democrats in December in elections for the more powerful lower house of Parliament, and the polls so far suggest that they will repeat that feat in the upper house.  If they succeed, Mr. Abe will be the first Japanese prime minister in years to break a rapid cycle of rise and fall for the country's leaders.
"Control of both houses of Parliament would give Mr. Abe more freedom to push forward a doctrine that his party now proudly calls Abenomics, a cocktail of monetary stimulus, government spending and promised economic changes meant to jolt Japan out of its long deflationary slump.
"Enthusiasm for Abenomics has already driven up prices on the Tokyo stock market by one-third this year, and Japan's aggressive easing of monetary policy has lifted the country's mainstay exports by pushing down the yen's value against the dollar and other currencies.  Japan's economy is now the fastest-growing among the Group of 7 major industrialized nations."
Programs to Control the Uncontrollable
Japan, unfortunately, is one crisis away from disaster.  The Country's gross debt is more than 240 percent of GDP.  Growing their way out of it seems highly unlikely.  Increasing taxes to pay down the debt will surely stall economic growth.
But there's always the politically expedient means.  There's always the option for further currency devaluation.  Who knows, perhaps devaluing the currency will just inflate the debt away…
"Japan's debt looks huge because, thanks to deflation, nominal GDP has stalled at 1990 levels and tax revenue has shrunk, explains the Financial Times.  "With inflation of 2 per cent and real growth of, say, 1-2 per cent, Japan would achieve nominal growth of 3-4 per cent.  That would start to make the debt pile look more manageable.  In other words, Japan might do better trying to inflate away its debts rather than cut or contract its way out of them."
No doubt, these types of financial experiments never quite play out as intended.  They bring about distortions, malinvestments, and destructive financial bubbles in unexpected and unwanted places.  Ultimately, they make the financial predicaments worse.
Still we're eager to see the great Abenomics experiment in action.  For one, it'll provide a valuable insight to what awaits the United States if it allows its runaway debt growth to continue.  In addition, it'll highlight the shortcomings of man and his endless programs to control the uncontrollable.
Sincerely,
MN Gordon
for Economic Prism
Return from Programs to Control the Uncontrollable to Economic Prism