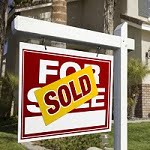 On February 11, 2021, the share price of Opendoor Technologies Inc. (NASDAQ: OPEN) hit an all-time closing high of $35.88.  As of market close on Thursday, the stock was trading at just $1.87.  That's over a 94 percent loss.
Should you buy the dip?
Opendoor, if you're unfamiliar with the business, is an online – iBuyer – company that buys and sells residential real estate.  Through its web-based platform, Opendoor provides instant cash offers to property owners.  For potential sellers, the process is very slick and very convenient.
Sellers that use Opendoor skip the tedium and all the phony interactions that come with real estate agents.  They also skip the ridiculous open houses, and the bummer of their nosy neighbors and other looky-loos trampling through their staged home.
In fact, with Opendoor, selling a house is as simple as selling an old pair of trousers on eBay.  For this service, Opendoor charges a fee that's comparable to a real estate agent's commission.
It's not until after Opendoor buys a house that the real magical happens.  First, it adds a fresh coat of paint to the interior walls.  Next, it flips it back onto the market.
The general business model is to sell the house for more than its purchase price – plus the cost of the paint.  The fee provides a buffer to help cover the gap from when a house is bought and when it is sold.
Opendoor, through its listing on the NASDAQ, also gives people the opportunity to be real live residential real estate speculators without ever having to flip a house.  What's more, they don't even have to get paint on their hands.
Yet suffering a 94 percent loss was not likely what Opendoor's shareholders bargained for.  What's going on…
Algobot Blind Spots
When interest rates are low and house prices are rising it is rather remarkable how much perceived value can be added with just a few buckets of paint.  But when conditions reverse, like they have in 2022, even ultra-savvy iBuyers, with their ultra-shrewd algobot price calculators, become as confused as a cow in a parking lot.
According to the company's website:
"Opendoor has built a valuation algorithm that can compare hundreds of pairs of comps for any given address.  We're able to make dollar value adjustments for the finer details of your home like it's location within a neighborhood, improvements you've made like granite countertops or a finished basement, and even more abstract factors like road noise.  We pair our data analysis with insights from local pricing experts."
Certainly, an algorithm that factors granite countertops into its estimating computations must spit out the perfect price, right?  One that's not too high.  Nor too low.  But just right.
Still the algorithm fails to do one very critical thing.  It fails to anticipate the most important factor of all…the price of credit.  Namely, that when mortgage rates go up house prices must sooner or later go down to balance out the financing costs.  Alas, the algobot has a blind spot.
For example, on April 20 Opendoor paid $779,000 for a two-bedroom, one-bathroom Colorado bungalow located in Denver's West Highland neighborhood.  After applying some paint, the house was listed for $870,000.  Nearly 6-months later, the company sold it for $625,000 — $154,000 less than it initially paid.
Heavy Hearts
Maybe this wouldn't be too bad if it was merely a one off.  But it's happening over and over again.
In Denver County alone, 19 of the 36 Opendoor house sales recorded between June 1 and October 21, were for less than the iBuyer paid.  This must be happening in other markets too.  Because people are now losing their jobs.
On November 2, for instance, CEO and Co-Founder Eric Wu posted an important message to the company's blog:
"Team, I mentioned that the best leaders lead with their head and their heart.  It's with a heavy heart that I share this news today.  For those who missed the Open House, we've made the difficult decision to reduce our team by ~550 people across all functions – approximately 18% of the company."
Opendoor, however, is not the only iBuyer with a heavy heart.  Online mortgage lender Better.com has had multiple rounds of layoffs.  In June, Redfin and Compass reduced staff by a combined 900 workers.
And while Opendoor has struggled to value houses at a price it could flip for a profit, the stock market has been ultra-exacting in how it prices company shares.
When Opendoor went public in late December 2020 the company closed its first day of trading on the NASDAQ at $31.25.  Two months later shares peaked at $35.88.  Since then, it has been a long and slippery slide into the abyss.
At market close on Thursday, shares were trading at $1.87, only slightly higher than the company's 52-week low of $1.46.  Thus, the company is valued at just $1.18 billion – down from a valuation of $8 billion in 2021.
What to make of it…
Opendoor: Buy the Ticket, Take the Ride
One bright and intelligent analyst, a fellow named Luke Lango, says buying Opendoor now could be like buying Amazon in 1997.  Through his research – which includes top to bottom, inside and out analysis – he sees it becoming the '"Amazon of houses' over the coming decade – and taking over the multi-trillion-dollar housing market."
This is a bold claim, no doubt.  Because buying Opendoor now could also be like buying Webvan in late-2000.
If you don't recall, Webvan was one of the world's first online grocery stores.  On December 3, 1999, shortly after its IPO, Webvan shares peaked at $25.44.  Just 19 months later, share prices slid to zero and the company filed for bankruptcy.
For every millionaire maker stock like Amazon, there are hundreds of losers like Webvan.  Still, we have a penchant for bold claims from time to time.  And we think Mr. Lango may be onto something.
"Audentes fortuna iuvat" – fortune favors the bold – were the famous last words of Pliny the Elder when he left the docks at Pompeii to rescue people from the eruption of Mount Vesuvius in AD 79.  Moments later cinders and pumice were raining down while he was asphyxiated by a plume of hot toxic gas.
Certainly, fortune favors the bold.  But early death also favors the bold.
By this, buying shares of Opendoor right now should not be considered an investment recommendation.  Rather, it's an anti-investment recommendation.
To be clear, buying shares of Opendoor at this moment has nothing to do with investing.  But it has everything to do with taking a flier on a cheap thrill ride.
Worst case, you get asphyxiated by a plume of hot toxic gas.  If you're lucky, though, you score big time.  Regardless, the thrill will be exhilarating.
"Buy the ticket, take the ride," counseled the late Hunter S. Thompson.
At just $1.87 per ticket, throwing a little pocket change at Opendoor is well worth the ride.
[Editor's note: Anti-investments in Opendoor are one thing.  But real wealth building comes from taking strategic and calculated risks.  So, too, real investing comes with real due diligence.  The kind that comes after nearly two decades of research.  If you'd like to discover real investment opportunities to recover your portfolio during a bear market, take a look at the Financial First Aid Kit.  Inside, you'll find everything you need to know to protect your wealth and privacy as the global economy slips into a worldwide depression.]
Sincerely,
MN Gordon
for Economic Prism
Return from Opendoor; Buy the Ticket, Take the Ride to Economic Prism