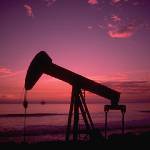 According to Saudi Prince Alwaleed bin Talal, we'll never see $100 per barrel oil again.  That, in our book, is a pretty long time.  Nonetheless, Prince Alwaleed's sure of it…
"If supply stays where it is, and demand remains weak, you better believe [the price of oil] is gonna go down more.  But if some supply is taken off the market, and there's some growth in demand, prices may go up.  But I'm sure we're never going to see $100 anymore," said Prince Alwaleed bin Talal, the billionaire Saudi businessman.
This is quite a reversal indeed.  Who would have predicted back in June 2014, when oil was at $107 a barrel, that it would crash to the mid-$40s by January 2015?  We don't know anyone who predicted this…do you know anyone who predicted this?
The pros certainly didn't.  For example, Southwestern Energy definitely did not have a clue what was about to happen.  As recently as October, they spent $5.3 billion acquiring oil reserve properties from Chesapeake Energy.
Now, just three months later, the collapse in oil and gas prices has dragged the value of the properties with it.  This has had the ill effect of pulling Southwestern Energy share prices down too.  Last April Southwestern Energy's stock traded for $48 a share.  Today it's at about $23…a 50 percent loss in just 9 months.
$39 Oil Coming Soon
Still, it looks as if things will get worse for oil producers before they get better.  At least, that's what the big banks are now saying.  Bloomberg reports…
"Oil prices, which have fallen by more than half since June, need to drop even further and stay there for the first half of the year for the market to find a balance between supply and demand, Goldman Sachs Group Inc. says.
"With OPEC resisting a production cut to stem the price slide, output reductions will come from U.S. shale drillers, who are pumping at the fastest pace in three decades, according to an e-mailed report by Goldman analysts including Jeffrey Currie in New York.  Excess storage and tanker capacity suggests the market can run a surplus longer than it has in the past, so oil at around $40 for six months will be needed to slow U.S. producers, they said.
"The bank reduced its six- and 12-month predictions for West Texas Intermediate, the U.S. benchmark, to $39 a barrel and $65, from $75 and $80, respectively."
In short, a 63.5 percent drop in the price of oil, from its June 2014 price, is what Goldman Sachs thinks is needed to bring things back into whack.  That means a massive price distortion existed.  Supply over shot the mark.  Demand undershot it.
Oil Demand Deduction
Naturally, lower prices encourage greater demand and discourage production.  Over the next couple months these factors will equilibrate.  This is a natural function of markets.  Even so, we wonder how things got so far apart to begin with.
Aside from the supply increase over the last several years is there something else causing the price to drop?  Shouldn't the price have moderated earlier and at a less momentous decline if everyone knew all this new supply was coming online?  What's going on?
Here at the Economic Prism we believe something else is at work in the global economy.  The popular delusion is that the U.S. economy is moderately improving while the world's other major economies – Japan, China, and Europe – are bittering over like a cold cup of coffee.  But is this positively fact or is it mere fiction?
Stock market investors can't make up their mind.  They've gone bipolar.  One day the DOW runs up 300 points.  The next day it gives it all back.
Perhaps oil's rapid price decline is a reflection of a world economy – including the U.S. economy – that is slowing down.  Declining economic activity and declining GDP require a declining amount of oil.  What we mean is the price correction may have been exacerbated less by the oil supply increase and more by an oil demand decrease.
When the DOW slips below 17,000 we'll have our initial confirmation.
Sincerely,
MN Gordon
for Economic Prism
Return from Oil Demand Deduction to Economic Prism