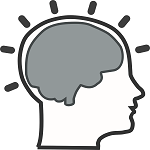 Today's a day for considering new hopes, new dreams, and new hallucinations.  The New Year is here, after all.  Now is the time to turn over a new leaf and start afresh.
Naturally, 2017 will be the year you get exactly what's coming to you.  Both good and bad.  But what else will happen?
Here we begin by closing our eyes and slowing our breath.  We let our mind role back into the grey matter of our brain.  We wait patiently for new neurological connections to open up.  Then, ever so subtly, visions of the year ahead come into focus.
Will stocks go up or down?  What about gold and Treasury bonds?  Will the economy expand or contract?  Are we fated for World War III?  Who will win the Super Bowl?
These are the questions – and more – we intend to answer.  Obviously, conjuring up visions is more art than science.  But so is Fed monetary policy.
Nonetheless, before we get to it we must first lean upon ancient Chinese Philosopher Lao Tzu for a full disclaimer: "Those who have knowledge, don't predict.  Those who predict, don't have knowledge."
Hence, what follows comes from a place of zero knowledge.  We know nothing.  Still we sharpen our pencils and face our limitations.  What follows, for fun and for free, are several simple conjectures for the year ahead…
Global Recession
To start, the animal spirits and optimism that greeted Donald Trump's election victory will flame out not long after inauguration day.  Without a major economic crisis, it will be near impossible to get substantial – $2 trillion deficit – spending approved by Congress.  Moreover, even if massive fiscal stimulus is approved it won't make much of a lick to the economy for four quarters or more – if ever.
One lesson of the 2009 American Recovery and Reinvestment Act is that throwing money at infrastructure projects is more complex than commonly appreciated.  Shovel ready projects don't exist.  In particular, shovel ready infrastructure projects that could generate significant growth in high paying jobs are hard to come by with just the inking of a stimulus bill.
No doubt, this lesson was quickly forgotten when the sky stopped falling just after the darkest days of the Great Recession.  So, too, it'll be quickly remembered.  Soon enough, the realization that stimulus spending won't provide an immediate lift to the economy will spread across Wall Street and the post-election stock market rally will reverse.
Similarly, the Fed's efforts to 'normalize' interest rates will be tabled.  The economy simply can't afford higher rates.  This isn't Trump's fault, of course.  He's been handed a badly damaged economy.
Quite frankly, there's really no way to fix it.  Decades of economic degradation are irreversible.  Adding new debt based stimulus will only further the overall divergence between debt and GDP.
Specifically, the debt will grow larger while GDP slouches forward.  On top of that, larger deficits will eventually ignite a level of consumer price inflation that hasn't dramatically flared up since the early 1980s.  A scenario of slow growth and rising consumer price inflation will emerge at some point.
But first something else must come to pass.  By mid-year it will become all too apparent that the global economy, including the United States, Europe, China, and Japan, are in a full blown recession.
The Fed will quickly return to zero interest rate policy.  Ten Year Treasury yields will again slip below 2 percent as investors blindly plow their capital back into the 'safest investment in the world' at precisely the most dangerous time.  The S&P 500, presently near its all-time high, will rapidly descend to 1,200.  And, only then, when fear has reached its extreme, will Congress be ready to go along with Trump's massive fiscal spending program.
Other Visions for 2017
That's when things will go really haywire.  By then the effects of infrastructure stimulus will be considered too slow to save the economy from itself.  Calls for a direct economic jolt will be made by Larry Summers as he lobbies to replace Janet Yellen as Fed Head.
Direct monetization of the debt in the form of 'tax rebate checks' will be mailed out to every working age citizen whether they have a taxable income or not.  Alas, any temporary boost to the economy these efforts encourage will be overwhelmed by rising price inflation…and higher interest rates.
The strong dollar trend will also reverse in earnest by the second quarter.  About this time gold will once again glitter.  Consequently, the first three months of the year will be a fantastic time to accumulate and add to your physical gold hoard.  By mid-April gold will be back above $1,350 per ounce.
Indeed, the coming year will be one of great distress.  As the global economy slips and slides into recession, world politicians will look to distract blame from their own bungles.  They'll seize any diversion afforded to them to channel the discontents of their masses.  They'll blunder outward in search of a new mission and greater purpose for their young and idle.
Global factions are on a collision course for war.  We wish this weren't so.  But, unfortunately, ongoing territorial disputes between China, Malaysia, Philippines, Taiwan, and Vietnam over the Spratly Islands in the South China Sea will continue to escalate.  Likewise, ancient territorial disagreements between Japan and China over the Senkaku-Diaoyu Islands in the East China Sea will deepen.  These disputes, and a burgeoning arms race, could provide the perfect diversion for China and Japan as their debt fueled economies unravel.
On a high note, we start the New Year hopeful that a lasting ceasefire has been reached in the proxy Syria war – in spite of the failings of the United Nations and the Obama administration.  In addition, there are numerous other reasons for optimism as we enter 2017.
For example, right now, in cities across the globe, brilliant minds at the fringe of scientific propriety are but one experiment away from the big energy breakthrough humanity's been waiting more than 45-years for.  Unfettered by academic zealotry, this new scientific discovery will not come from a leading research or government institution.  Like all great discoveries in our time, it will come from a small team of eccentrics operating out of a garage on a shoestring budget.
What we mean is, in the words of the late Gordon MacKenzie, "Orville Wright did not have a pilot's license."
Lastly, the Dallas Cowboys will win the Super Bowl.
Happy New Year!
Sincerely,
MN Gordon
for Economic Prism
Return from Global Recession and Other Visions for 2017 to Economic Prism