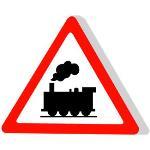 How much does gas cost in your hamlet?
Here in the Los Angeles Basin the price of gas is now over $4 per gallon.  One year ago, it was just $2.89.  Could this be an example of what Fed Chair Jay Powell calls "temporary inflation?"
Maybe so.  Certainly, supply will increase to meet demand.  At the time of this writing, the latest Baker Hughes rig count shows 430 active drilling rigs.  That's 13 more rigs than the prior week.  But 234 less than one year ago.
We have a hunch that Los Angeles gas prices in excess of $4 per gallon will be here until at least the fall – possibly longer.  Especially now that California refineries have switched over to producing state mandated summer blend gasoline.
What's more, gas price increases may also be a function of rampant money printing…in addition to rising demand.  Thus, gas prices could go much, much higher.
President Biden, however, has a plan.  On Wednesday he outlined it in his $2.25 trillion American Jobs Plan (to be later followed up by the American Family Plan).  And if Biden, and his central planners get their way, we soon won't have to use gas at all.  We'll all drive electric vehicles and ride commuter trains.
The largest spending item in the American Jobs Plan is transportation ($620 billion).  Of this, $174 billion will go to electric vehicles, $85 billion to public transit, and $80 billion to passenger and freight trains.
Like all good central planners, Transportation Secretary Pete Buttigieg is a commuter train enthusiast.  While Mayor of South Bend, Indiana, Buttigeig championed a new downtown station for the South Shore Line.  The proposal's massive price tag, and other factors, limited its development to merely expensive feasibility studies.
Indeed, South Bend taxpayers may have dodged a bullet.  But with the American Jobs Plan, U.S. taxpayers may soon be funding such moronic proposals through to execution, in countless cities across the nation.
What follows is our own boots on the ground experience of what may be coming to a city or town near you…
Epic Money Pits
Here at the Economic Prism we're not overtly opposed to trains, subways, and light rail transit.  Over nearly two decades, we frequently rode the LA Metro Blue Line (now the A Line) from Long Beach to Los Angeles.
The light rail train generally ran on time.  The customer base was mostly agreeable, when it wasn't overwhelmed by the odor of indigents.  Black market vendors reliably appeared to sell umbrellas at inflated prices on the rare days there was rain.  The graffiti was world class, bar none.
Some days, no doubt, were better than others.  And other days were worse than some.  The rides were rarely boring, and sometimes remarkably lively.
For example, one late-December evening in 2005, we happened to be aboard the Blue Line traversing back to Long Beach through South Los Angeles at the precise moment the funeral service for Crips CEO, community role model, and children's author Tookie Williams concluded.
This was one week after Tookie was executed by lethal injection at San Quentin Prison.  Governor Schwarzenegger rejected final pleas for clemency.
Following a four hour service, which included remarks by Reverend Jesse Jackson, Tony Robbins, Snoop Dogg, and a eulogy delivered by Minister Louis Farrakhan, to over 2,000 grieving attendees in and outside of Bethel AME Church, countless mourners packed into our train.  The somber atmosphere – and the smell of booze – was so thick you could cut it with a knife.
The point is, we have no aversion to riding commuter trains.  Our gripe is fundamental…
Commuter trains are epic money pits.  They're insanely expensive to build.  And they operate at a loss in perpetuity.
Here's what we mean…
Coming to America: LA Metro's Model of Extreme Capital Consumption
LA Metro's Fiscal Year 2020 budget was $7.2 billion.  Of this, only $284.5 million was covered by passenger fares.  Another $96.8 million was covered by advertising and other revenues.  The remaining $6.8 billion was covered by five different sales taxes, diesel and gas taxes, highway tolls, and various grants and bonds.
In other words, 94 percent of LA Metro's budget was funded via forced philanthropy.  On top of that, the coronavirus turned out to be a great boon…
The recent $1.9 trillion American Rescue Plan Act included $1.6 billion for LA Metro.  This is on top of the $861.9 million grant LA Metro received under the CARES Act.  So what are LA Metro's current plans to get a handle on its finances?
In February, LA Metro staff provided an update on the agency's Fareless System Initiative (FSI).  The leading FSI concept involves the rollout of a fareless pilot program in 2022 that would provide free rides for low-income riders and K-12 students.
According to LA Metro staff, approximately 70 percent of existing riders could potentially qualify for the pilot program.  One of the stated benefits is an increase to transit ridership.
Clearly, LA Metro doesn't intend to make up the fare loss on volume.  But it does have other ideas to fund it…
Staff, for instance, are closely ogling a federal bill before Congress known as the Freedom to Move Act that would establish a $5 billion competitive grant program for local agencies that want to go fareless.
Free transportation under the guise of Freedom to Move – like free money, free drugs, free food, and free education – realizes the spirit of the moment.  Somehow, free – as in fareless – is now one and the same as freedom.
In truth, free metro rides has nothing to do with freedom.  Moreover, politicians can call these bills whatever they want.  But they cannot conquer the fact that there's no such thing as a free lunch…
And with Biden's proposed $2.25 trillion American Jobs Plan, local entities will be able to recreate and amplify LA Metro's model of extreme capital consumption across the land.
Enjoy the ride!
Sincerely,
MN Gordon
for Economic Prism
Return from Coming to America: LA Metro's Model of Extreme Capital Consumption to Economic Prism